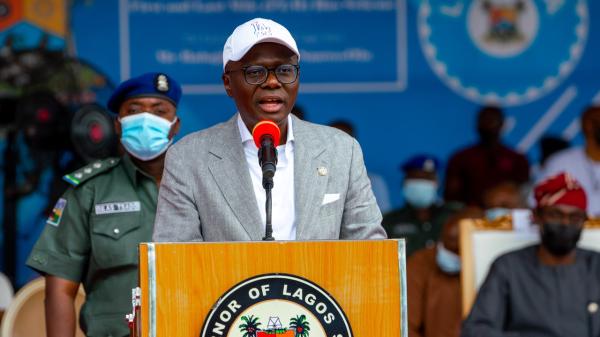 EndSARS: Lagos to release White Paper on panel report today – Sanwo-Olu
From: Kelvin Ugo Ubaka
Tue, 30 Nov 2021 || Nigeria, Lagos
Tuesday 30th November 2021: Lagos State Governor, Babajide Sanwo-Olu, has said the government will release its White Paper on the report submitted by the EndSARS Judicial Panel of Inquiry on November 15, 2021.

He made the declaration in a speech on Tuesday on the Lekki shootings of October 20, 2020, saying, "As an administration, are determined that the next steps that will be taken in this process of coming to terms with the events of October 2020, must bring closure to a painful episode in the history of our state, with the release of the White Paper later today."
A White Paper is an administrative medium for conveying the decision or position of the government on the report of an administrative or judicial enquiry.
The looming controversy that ensued the alleged shootings of protesters on October 20, 2020, prompted the Governor's inauguration of the judicial panel to uncover the truth and the lies about the incident.
The panel sitting lasted one year, a period of which it was taking testimonies, receiving evidence and awarding compensations.
The eight-man Lagos EndSARS panel finally submitted a 309-page report on Monday, November 15, 2021, with shocking revelations which indicted members of the Nigerian Army and the Nigeria Police Force.
Back to News