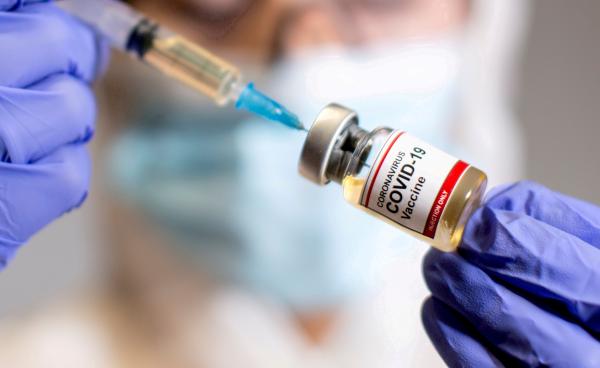 CPAN commends FG on its inclusion of Community Pharmacies as vaccination centres for Covid-19
By: Cletus Sunday Ilobanafor
Sun, 14 Nov 2021 || Nigeria,
The leadership of the Clinical Pharmacists Association of Nigeria (CPAN) has lauded the Federal Government of Nigeria and the National Primary Healthcare Development Agency (NPHCDA) over the decision to include Community Pharmacies among vaccination centres for COVID-19 in Nigeria.
CPAN in a statement made available to CEOAFRICA which was signed by the National Chairman Dr Joseph Mdu FPCPharm, PharmD and the National Secretary Dr. Moteehat Bukkie Olu-Lawal stated that it strongly believes that the singular decision of the Federal Government of Nigeria to use Community pharmacies and other private health care facilities as Vaccination Centres will go a long way in exterminating the pandemic in the country.
It read "This decision of the Presidential Steering Committee (PSC) on Covid-19 is highly commendable as the citizenry will be the greatest beneficiaries.
"Community Pharmacists are usually the most accessible trained health care Professionals in the community, and they are usually utilized by most members of the public as first point of call on health matters.
"Therefore any policy to include Community pharmacies in primary health care services such as covid-19 Vaccination/immunization purposes is highly commendable.
"The use of Community Pharmacies as Vaccination Centres is not new to the world as this is the norm in most developed countries' with good health indices such as the US and the UK.
"The use of Community Pharmacies as Vaccination Centres (including for COVID-19) by countries such as the US and UK greatly explains why such countries have brought the pandemic to its knees."
The statement further noted the importance of using Community Pharmacies as vaccination centres as they are the closest healthcare centres to the common man.
"People can now walk across to the nearby Community pharmacies in their neighbourhood to get vaccinated against Covid-19, once the decision is implemented .
Another advantage is that they will not require a prior appointment to consult with the community Pharmacists."
The association also noted that it hoped that FG & NPHCDA will extend the use of Community pharmacies as Vaccination Centres to other vaccine preventable diseases and not just covid-19.
Recall that CEOAFRICA earlier reported that the Immediate Past National Chairman of Association of Community Pharmacists of Nigeria, Pharm Dr Samuel Adekola led executive and the current leadership of ACPN has been interfacing with Nigerian government over the recognition of community pharmacies as vaccination centres .
The just concluded 40th Anniversary of the association and Annual National Scientific conference, started with the training of community pharmacists on vaccination.
The Clinical Pharmacists Association of Nigeria (CPAN) and the Association of Community Pharmacist of Nigeria are technical arm of Pharmaceutical Society of Nigeria
Back to News