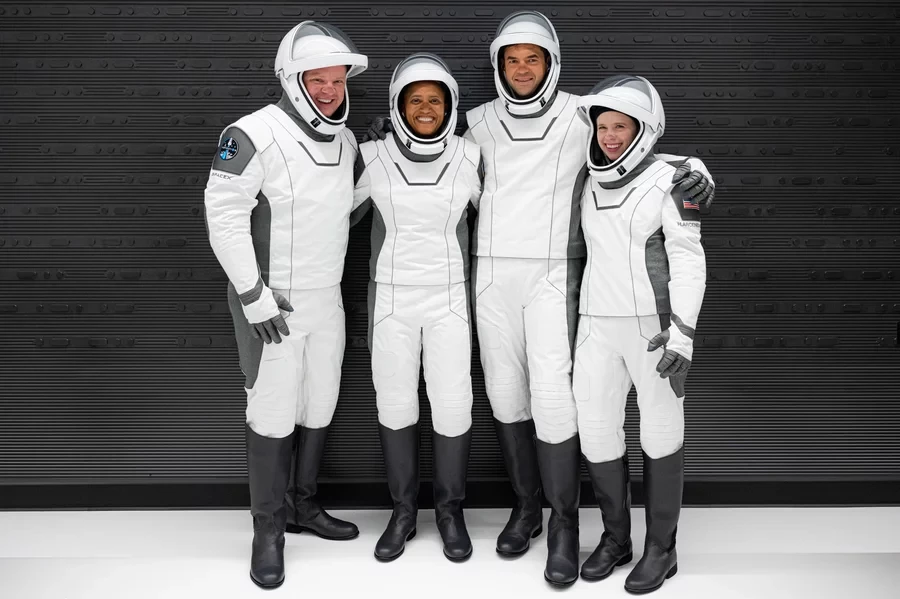 Elon Musk's SpaceX to send first all-civilian crew to Space for three days
By: Cletus Sunday Ilobanafor
Wed, 15 Sep 2021 || Nigeria,
For the first time, four people who are all civilians with no aeronautic or space experience will fly to space on Wednesday night, September 15, billionaire Elon Musk's space exploration company, SpaceX have announced
The commander of the flight, Jared Isaacman is the founder and billionaire CEO of Shift4 Payments and he will be joined in the flight by Hayley Arceneaux, and geoscientist Sian Proctor.
It's the latest step in the commercialization of space and comes after Jeff Bezos and Sir Richard Branson launched space missions in recent months with their space companies.
By going into orbit, the crew of four will travel further into space than the recent space journey of Blue Origin which had Amazon founder and billionaire Jeff Bezos on board.
It has not been disclosed how much Isaacman paid to SpaceX for him and the crew to get sent into space.
The mission, dubbed Inspiration4, will help support Isaacman's goal to raise $200 million to help cure children's cancer. While in orbit, the crew will also conduct research "designed to advance human health on Earth and during future long-duration spaceflights," according to SpaceX.
SpaceX's Dragon spacecraft largely functions on its own and doesn't require much human input to operate, hence the decision of the company not to allow pilots or aeronautic engineers on board.
SpaceX was founded in 2002 by Elon Musk with the goal of reducing space transportation costs to enable the colonization of Mars
Back to News