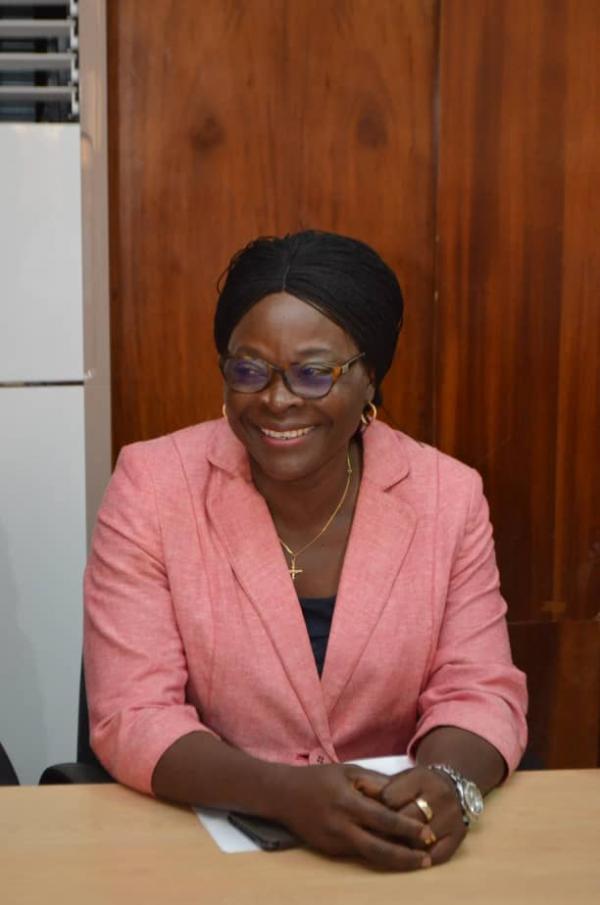 The Executive Director, Institute of Agricultural Research and Training , Prof. Mrs. Veronica Adeoti Obatolu
IAR&T Executive Director Prof Obatolu commends FG on research funding
By: Abara Blessing Oluchi
Wed, 14 Jul 2021 || Nigeria,
The Executive Director, Institute of Agricultural Research and Training, Moor Plantation, Ibadan, Prof. Mrs. Veronica Adeoti Obatolu , on Monday commended the federal government on the allocation which they are giving out for Agricultural research projects.
Obatolu made this known at the just concluded 2021 Work Plan Meeting, held at the Prof Adebowale Hall, of the institution.
The Executive Director who made the commendation in an Exclusive Interview with CEOAFRICA disclosed that the federal government is trying their best to fund research work, although there are still more to be done.
In her words "Funds cannot be nough, but the government is tring to fund Agriculture, which they are doing depending on found availabe to the Governemnt ..
"So within that budget that is given to us, we intend to make use of that money such that it will benefit the populace."
"We work with the funds that the government has provided and research is ongoing, if they release a little funding today, we fly with it no matter how little to ensure we give result with that found released ," she added
On the importance of the Work Plan Meeting, Obatolu stated that it is important that researchers agree together, to see the gap within the research activities and what the farmers; who are the benefactors need.
She said "Annually, before we start any research work, in order to make impacts, we need to agree together to see the gap between our research activities and what the farmers who are the benefactors need.
"It is then we are able to plan for what we need to do and how all our research will target the farmers or the community in which it is meant for.
"What we believe is to make a research that is demand driven, research that people can adopt, a technology that will really improve agricultural development in Nigeria ."
"So, research scientists within the institution need to come together, make plan, how we can have an holistic, right from the soil to the production and also adding value to whatever we do".
In the same vein, the Head of Research Advisory and Intellectual Property Right Office, Prof. L.B. Taiwo disclosed that the Work Plan Meeting is for the researchers to sit down and streamline all the research activities, stating that in IAR&T, what they do is to work and solve farmer's production problems.
"This meeting is to sit down and streamline all the research activities. In IAR&T, what we do is to work and solve farmer's production problems.
"We also work to develop the technologies, work on existing problems, solve them and introduce new technologies to increase productivity of soil, crops and farmers productivity generally," he stated.
Speaking further on how the research work is being funded, he said "The government cannot do everything. It is good to let the government know how much funds we need.
"We depend on what the government gives to us, we also seek for funds from outside, and we ask other stakeholders like big companies to assist us in putting up our infrastructure.
"On our own way, we make use of our knowledge and time with the resources provided by the government to invent new techonlogy that will add value to the farmers in Nigeria ."
Back to News