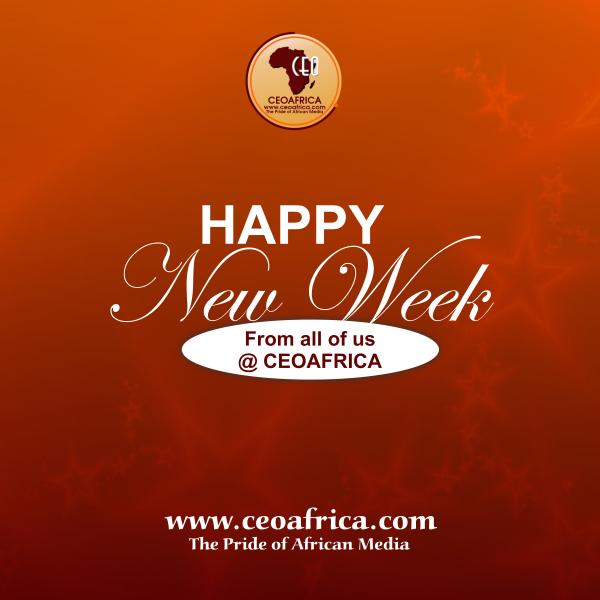 Happy new week from CEOAFRICA
By: News Editor
Mon, 14 Jun 2021 || Nigeria, Ibadan
Monday is the official working day to start a new week in this part of the world.
Look forward to Mondays with enthusiasm and motivation! The start of a week should be a good motivator to live each day to the fullest. Start Mondays with the thought that something great is going to happen today!
Remember, Life is an adventure; we get out of it what we put into it, according to Richard Daly, in his book "God's Little Book of Hope", so put in your best this week and we know success beckons if you remain committed and prayerful execute your task this week.
This week, extend your reach, spread your wings and fly. Throw off any limitations, soar high to new heights. The world is yours for the taking. You can do anything.
What you couldn't finish last week can be finished this week.
At CEOAFRICA, we have your success at heart; that's why we are encouraging you not to give up on the projects you've embarked on. Breakthrough is just around the corner. Don't give up!
You will achieve and be a winner!
You can please contact us for partnership, advertisement and other engagements; we are at your service. Feel free to contact us through any of the following: admin@ceoafrica.com or give us a call on 09013920554, 08100605269 and 08032806863. You can as well visit our website: www.ceoafirica.com
Back to News