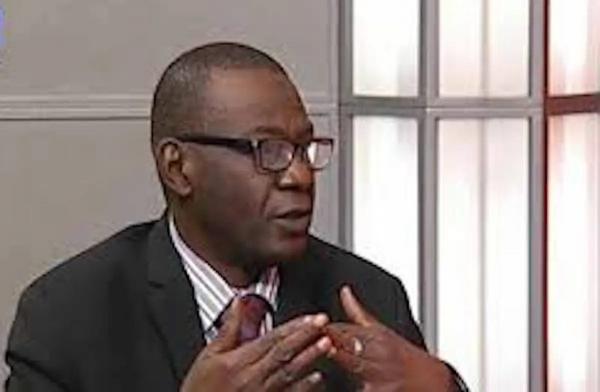 President, ABCON, Alhaji Aminu Gwadabe
Forex: ABCON bans street hawking, moves to cut rate
From: Agency Report
Thu, 3 Jun 2021 || Nigeria,
LAGOS- Thursday 03 June 2021: The Association of Bureau De Change Operators has said it will commence what it called 'Operation No Street Trading' to stop the hawking of foreign exchange by BDC operators.
The President, ABCON, Alhaji Aminu Gwadabe, said this was part of the resolutions made unanimously by BDC directors at the meeting of the operators on Tuesday in Lagos.
A copy of the resolutions which was obtained CEOAFRICA correspondent on Wednesday said, "All operators to collaborate in bringing down the forex rates in the market; street trading by BDC should be discouraged/banned and ABCON will commence operation 'no street trading'.
"BDCs should improve return rendition to regulatory authorities; margin review to meet operational requirements; widening the scope of transactions; digitalisation of BDC operations.
"ABCON to punish errand members; ABCON compliance officer and staff to commence nationwide supervision of BDC operations."
CEOAFRICA source had reported on Saturday that the BDC operators got the United States dollar from the Central Bank of Nigeria at N393 but sold it for N494 on Friday.
Bank sources had disclosed that the CBN was providing $10,000 to each of the BDCs twice in a week.
The country's currency was recently devalued after the CBN adopted the NAFEX rate of N410/$1 as its official exchange rate.
ABCON had in a statement on Sunday advised foreign exchange users and the general public to patronise only BDC operators licensed by the CBN in order to get dollars at the approved rate.
Gwadabe said the parallel market activities had for years become major drivers of the exchange rates, adding that control over such transactions had become burdensome.
He said forex speculators were capitalising on the state of the forex market and the naira to sell dollars above the CBN-approved margin.
Gwadabe said CBN-licenced BDCs were not selling dollars to end-users above the N2 per dollar margin set by the regulator to protect the naira against forex speculators and ensure exchange rate stability.
Back to News