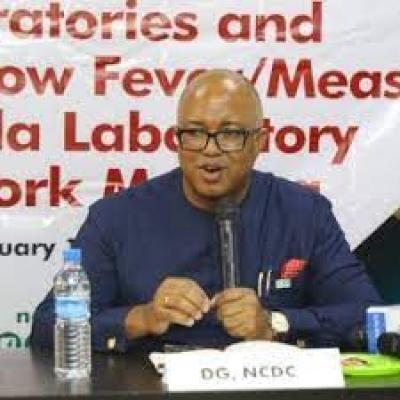 25 percent of Nigerians in danger of contracting Covid-19 without prior knowledge says NCDC DG
By:
Thu, 20 May 2021 || Nigeria,
Thursday, 20 May 2021: The director general of the Nigeria Centre for Disease Control, (NCDC), Chikwe Ihekweazu, has revealed that 25% of Nigerians have been exposed to Covid-19 without their knowledge.
He revealed this while presenting updates at the National Economic Council, (NEC), meeting held in Abuja adding that Nigeria is currently experiencing a second wave of the pandemic.
In close to one year since the index case was recorded, Nigeria has tested less than two million samples.
Lagos, which is the epicenter of the pandemic, has recorded over 50,000 infections, followed by the federal capital territory (FCT) which has confirmed more than 18,000, and Plateau with close to 9,000 cases.
Ihekweazu also told the NEC of the country's efforts to improve testing, and scale up the national response adding that the recent festive season contributed to an increase in coronavirus infections, he said the agency will continue to push further testing with rapid diagnostic testing kits.
"The number of cases is still extremely high, and we are still trying to get the number down by five percent," he added.
Ihekweazu had in a news conference earlier in the year expressed hopes that the cases will reduce significantly before the end of February.
As of February 17, more than 145,000 samples have been confirmed positive, but over 125,000 patients have recovered.
Back to News