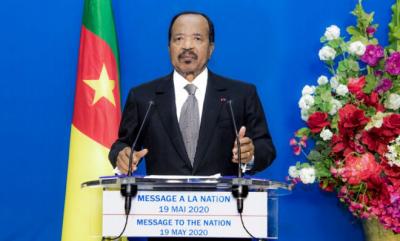 2021 Cameroon National Day celebration cancelled over COVID-19
By:
Thu, 13 May 2021 || Cameroon, CAMEROON
In a bid to bring to an end the rising in number of people being infected with Covid-19 pandemic, the Republic of Cameroon has cancelled celebrations marking this year's National.
The President Paul Biya, in a release by a state minister Ferdinand Ngoh Ngoh, called off all official ceremonies to commemorate the day when the country became a unitary state in 1972.
The president urged Cameroonians to observe measures to limit the spread of Covid during the national holiday as well as during the Eid celebrations.
He stated that COVID was a "tragic reality" despite the country's commendable performance in the fight against the pandemic.
Cameroon has so far confirmed 74,946 cases of Covid infections and 1,152 deaths.
Back to News