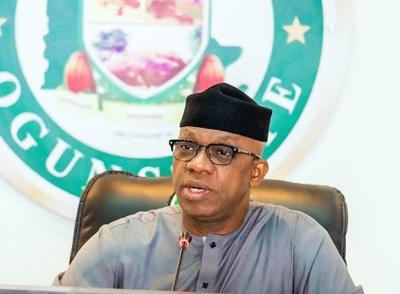 No salary slash in Ogun –Abiodun assures workers
By:
Fri, 7 May 2021 || Nigeria,
OGUN -Friday 7 May 2021: Ogun State Governor, Prince Dapo Abiodun, has assured the state workers that his government will not slash their salaries, but will continue to uphold the recently signed new minimum wage, as well as maintain the existing workers salaries structures irrespective of the nation's economic challenges.
The Governor disclosed this on Wednesday during the breaking of fast (Iftar) with the leaders of the ruling All Progressives Congress (APC) in Abeokuta, the state capital.
Recall that the Minister of Finance, Zainab Ahmed, had said the Federal Government may be forced to slash workers' salaries and merge agencies following the current economic situation in the country.
Gov. Abiodun however maintained that his state would not go the way of the federal government, but rather he would be creative in his bid to make the state economically viable and financially strong.
"We are being very creative with financing. I was watching on television where I saw one of my brother governors say they might have to reverse the minimum wage. I want to assure you that Ogun State will not reverse on minimum wage", the governor stated.
Concerning the Local Government elections in the state, Abiodun stressed that he would not share political positions among men and women who are party faithful during the elections, but promote equal participation, adding that leaders of the ruling party in the state must show that they are products of democracy.
"We must be consistent; we must show that we have learnt from other people's lessons and that we are a product of democracy. We had done primaries when somebody else did not want primaries, we subjected ourselves to the party process,'' he said.
The governor further disclosed that "We are taking the issue of security very seriously, be assured that we are doing everything we can, being the industrial hub of this country. Any act of insecurity is a sabotage against our plans to make our state very viable economically, we are going to fight it with everything, we are going to protect it with everything we have.
"We have resuscitated OPMESA. We are going to launch it maybe in the next two weeks, so we are going to have Amotekun and that. We are going to fight with everything, we have the police, vigilante,civil defense, the military are still there and then we have the OPMESA.
"OPMESA has gone for so many years because the previous administration did not take it very seriously, so, they withdrew it. But I went after that initiative and I got the Chief of Army Staff to finally approve it because like I said to him, I don't know of other states, but my state, I cannot afford insecurity."
Back to News