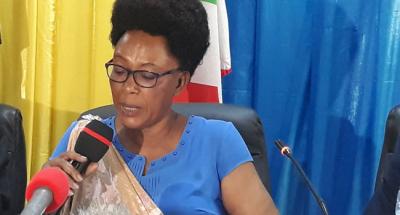 Burundi trade minister sacked over plane sale
By:
Mon, 3 May 2021 || Burundi, Burudi
Burundi's Minister for Trade, Transport, Industry and Tourism, Immaculée Ndabaneze has been sacked for "putting the economy at risk and tarnishing the image of the country".
She was briefly held, questioned and released on Sunday pending investigations.
The minister is facing corruption allegations over the sale of an aircraft belonging to the now defunct national carrier Air Burundi.
Olucome-Burundi a local anti-corruption NGO who confirmed the news on twitter wrote: The plane was sold between December 2020 and January 2021 "to a South African businessman at ridiculously low price."
She has not responded to the accusation.
Back to News