Mozambique :: News
Mozambique president rules out foreign forces to fight militants
Apr 07, 2021
By: Abara Bleesing Oluchi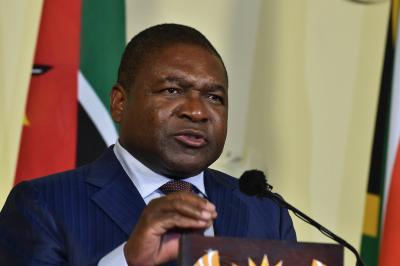 MOZAMBIQUE
Mozambique- Wednesday 7, April 2021: The president of Mozambique Filipe Nyusi has ruled out foreign military intervention to deal with the growing jihadist conflict in the north of the country.
He called for the strengthening of the country's defence and security forces.
Last month's attack by Islamist militants on the town of Palma focused international attention on a three year old conflict that has displaced nearly 750,000 people.
President Nyusi said the jihadists had been chased out of the town but said victory could not be declared because the country was fighting terrorism.
The government of Mozambique has in the past recruited mercenaries from Russia and South Africa.
Headlines (Mozambique):
Read our other news items below...