Nigeria   ::   News
Tanko-Yakasai arrested over issues beyond expression of opinion –DSS Spokesman
Feb 28, 2021
Source: CEOAfrica News: Reported by- Prince Lawrence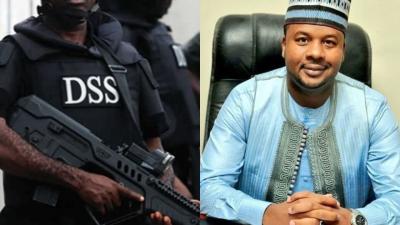 The Public Relations Officer (PRO) of the Department of State Service, Dr Peter Afunanya, has said the arrest of Mallam Salihu Tanko-Yakassai, the sacked Media Aide to Gov. Abdullahi Ganduje of Kano State, was beyond the expression of his comment on social media.
The Service PRO on Sunday disclosed this in a statement in Abuja.
Afunanya stated that "This is to confirm that Salihu Tanko-Yakasai is with the DSS and he is being investigated over issues beyond the expression of opinions in the social media as wrongly alleged by sections of the public."
Recall that Tanko-Yakassai wrote on his twitter account, saying "Clearly, we as APC government, at all levels, have failed Nigerians in the number 1 duty we were elected to do which is to secure lives & properties. Not a single day goes by without some sort of insecurity in this land. This is a shame! Deal with terrorists decisively or resign."
Hours after the tweet, it was reported that Dawusi had been arrested by the operatives of the Department of State Services (DSS) Friday evening.
Gov. Ganduje, on Saturday, sacked the media adviser over alleged unguarded comments and utterances.
He said "Yakasai was sacked over his continued unguarded comments and utterances which are deemed contrary to the stand of the All Progressive Congress government which he is serving.
"The aide had failed to differentiate between personal opinion and official stand on matters of public concern and therefore cannot be allowed to continue to serve in a government he does not believe."
  Headlines (Nigeria):
Read our other news items below...