Nigeria   ::   News
Become professional in web, graphic designing, others at CEOAFRICA
Feb 12, 2021
Source: CEOAfrica News: Reported by- Prince Lawrence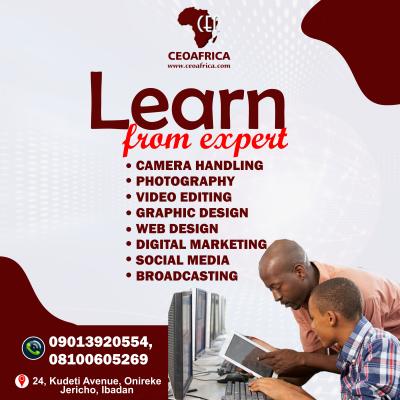 Time to Stand Out Among Counterparts is Now!
You can get a Top-Notch training at CEOAFRICA and become a professional in what you do.
CEOAFRICA offers the following trainings:
Graphic Design
Web Development
Web Design
Video Editing
Photo Editing
Camera Handling
Event Coverage
News Editing and Reporting
Digital Media/Marketing
Computer Appreciation
Why waiting?
Reach us today to acquire skills that make your dreams come true.
Give a call on 09013920554, 08100605269 or send a mail via contact@ceoafrica.com. Visit our website @ https://www.ceoafrica.com/news.php for your daily news updates.
  Headlines (Nigeria):
Read our other news items below...