Nigeria   ::   News
Tax default plunges nation's economy into further recession- FG
Nov 30, 2020
Source: CEOAfrica News: Reported by-Joy Onuh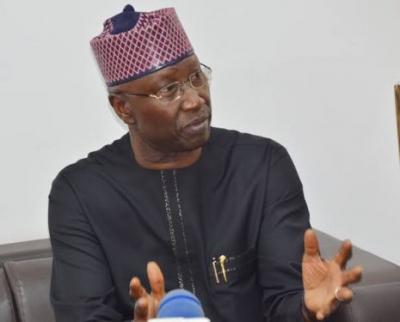 ABUJA
The Federal Government on Monday said the country's economy had plunged into further economic recession due to continued tax default by citizens.
This was disclosed by the Secretary to the Government of the Federation, Boss Mustapha in his address at the Second Edition Civil Society Tax Compliance Advocacy Workshop 2020 organised in Abuja by Initiative for Leadership and Economic Watch in Nigeria.
Mustapha said the low tax remittance by citizens of developing countries such as Nigeria had made many economies feeble.
He said, "Citizens' continuous tax default has further plunged developing nations into recession even when the economy is said to be out of recession.
"The obvious fact is that the economic operations of developing nations with citizens' low tax remittance make the countries economically feeble."
The SGF, whose speech was read by a senior official from his office, Onyegbule Chinyere, argued that unknown to the citizens, their actions were also indirectly contributing to the government's low performance.
This, he said, was occasioned by their refusal to remit accrued taxes to the government as at when due.
The Executive Director, Initiative for Leadership and Economic Watch in Nigeria, Splendour Agbonkpolor, said the workshop was organised to elicit conversations and suggestions that could strengthen Nigeria's tax operating systems for compliance with international best practices.
According to him, the aim was to achieve an error-free unified tax operating system that would further engender overall economic growth and remove all hindrances inimical to the economic progress of the nation.
  Headlines (Nigeria):
Read our other news items below...