Nigeria :: News
N2b pension fraud: Maina's whereabouts unknown, cuts off contact with surety
Oct 28, 2020
Source: CEOAfrica News: Reported by-Blessing Osajie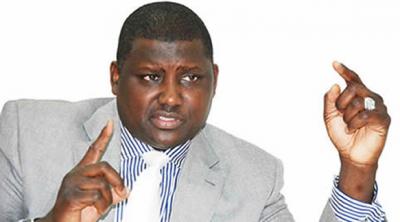 ABUJA
Security agencies have been unable to locate Abdulrasheed Maina, a former chairman of the defunct Pension Reformed Task Team, who is standing trial on 12 counts of N2bn fraud and money laundering.
Maina, according to one of his acquaintances, was said to have reportedly gone underground and cut off contact with all his associates and friends.
Maina had missed over 10 scheduled trial sessions since September and had also been incommunicado to his surety, Senator Ali Ndume, the lawmaker representing Borno South.
Sources could not confirm if he had fled the country but were able to explain that the absence of the former director might cause serious problems for Ndume.
It was learnt that the inability to reach Maina had put Ndume in a panic and confusion following fears that the trial judge, Justice Okon Abang, might order his detention over the failure of the defendant to show up in court.
The judge had during the last court session on October 18 handed down a 21-day ultimatum to the lawmaker to produce Maina.
Abang had also threatened that the senator could be detained should he fail to produce the defendant in court on November 18.
Ndume had solicited the help of the Department of State Services and the police to track down the fugitive, but so far, the security agencies had been unable to locate Maina.
A security source said, "Tracking down Maina has been difficult because he has remained incommunicado and attempts to track his calls and locate his whereabouts have been unsuccessful as he keeps changing his phone numbers. Nobody knows if he was still in the country or if he had crossed the borders and fled justice."
The last time anything was heard from him was October 9 when he claimed in a video that he was hospitalised for a knee injury and it would take him six weeks to recover.
Headlines (Nigeria):
Read our other news items below...