Nigeria :: News
Premier League Club debates radical reform plan
Oct 14, 2020
Source: CEOAFRICA News: Reported by- Joy Onuh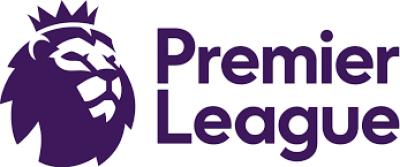 UNITED KINGDOM
Premier League clubs debate radical plans to restructure English football at a shareholders' meeting on Wednesday as Culture Secretary, Oliver Dowden termed the proposals "Project Power Grab".
The "Project Big Picture" plan, backed by Liverpool and Manchester United, has faced lots of criticism from the government, Football Association, Premier League and fan groups.
Under the proposals, the number of teams in the English top flight would be cut from 20 to 18 and the League Cup scrapped. There would be controversial changes to voting rights and a substantial financial settlement for the struggling English Football League.
Representatives of the Premier League clubs will have the chance to debate the issue in the open for the first time during a virtual get-together on Wednesday.
Speaking to Parliament's Digital, Culture, Media and Sport committee, Dowden said the proposals "tended towards a closed shop" in favour of the so-called "Big Six" clubs — Liverpool, United, Manchester City, Arsenal, Chelsea and Tottenham.
He said the plan, championed by EFL chairman Rick Parry, was "a distraction at best", adding: "I hope the EFL will stop being distracted by this latest wheeze."
Asked for his view on Parry specifically, Dowden said: "I would have preferred that at the end of this that, rather than reading about this Project Power Grab as you rightly put it, instead I was reading how they had come to a deal to secure the future of football. I think that would be a much better use of people's time.
Speaking about the idea of a Premier League bailout for EFL clubs, who are facing financial catastrophe due to the coronavirus crisis, Dowden referred to the fact that top-flight clubs had spent more than £1 billion ($1.3 billion) in the summer transfer window.
"The money is there. The question I have to ask myself is: 'Given there is that much money in football, could we seriously turn around to a pensioner… and say to her that some of her taxes would have to go to support this?';;"
Dowden's comments come after Football Association chairman Greg Clarke said a breakaway from the top flight was wielded "as a threat" during talks over the divisive plans.
Headlines (Nigeria):
Read our other news items below...