Nigeria :: News
I hate being talked into marriage by strangers but I'm 100% open for it - Nollywood actress, Hodo
Sep 26, 2020
Source: CEOAFRICA NEWS: Reported by Blessing Sunday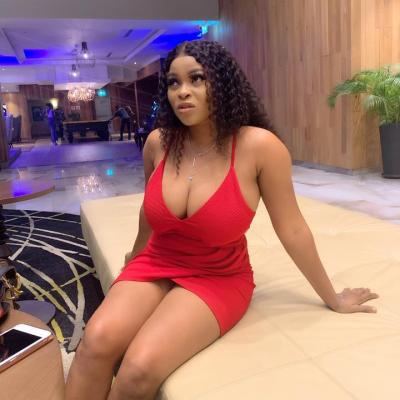 Nollywood actress, Ebun Hodo
NIGERIA
Nigerian actress cum fashion entrepreneur, Ebun Hodo has revealed that she feels terrible when men ask her for marriage.
The actress disclosed this during an interview with newsmen when she gave reasons for her statement explaining that she feels turned off when asked for marriage by men she barely knows.
Speaking on her idea marriage, she said "I feel a man serious about marriage wouldn't say it immediately after seeing a girl. Marriage needs serious commitment. But I love cool guys that have money and not showing off. "
She further added that she is a 100 per cent open for marriage to whoever God leads her to, saying that for the fact that she recently had a failed engagement is not the end of the world of marriage for her, and it is not enough reason for her not to think of settling down anymore.
When asked if she could marry a colleague, Ebun Hodo gave a positive response as she said, "the most important thing is love, understanding and peace of mind."
Meanwhile, the beautiful actress disclosed that she is freaked about sex and cannot go for days without it.
According to the beautiful role interpreter, craving sex is one thing, but the most important aspect is having someone who is an expert in the art of lovemaking as stated in her words to Inside Nollywood: "I really do love sex and I can't stay long without it. But it all depends. The most important thing is having that someone that knows how to do it very well. Then you long for that person, miss him and have it with him whenever you guys meet. Actually, I can't stay days, months without sex."
Headlines (Nigeria):
Read our other news items below...