Nigeria :: News
Imo State: Police prosecute dismissed policemen for impersonation
Sep 25, 2020
Source: CEOAFRICA NEWS: Reported by Blessing Sunday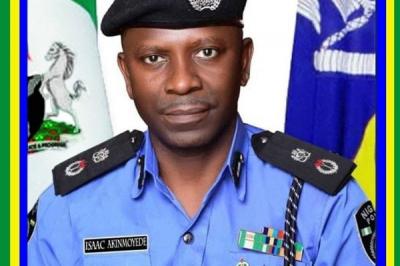 Isaac Akinmoyede
IMO
The Imo State Police Command yesterday prosecuted three dismissed policemen for allegedly impersonating officials of the Economic and Financial Crimes Commission.
It was gathered that the dismissed cops were arrested on the orders of the state Commissioner of Police, Isaac Akinmoyede, for extorting money from suspected Internet fraudsters while claiming to be working for the EFCC and apart from collecting large sums of money from the cybercrime suspects, the dismissed officers took possession of their gadgets, including smart phones and laptops.
The cops were dismissed after an orderly room trial as they were yesterday arraigned by the police on criminal charges in Owerri, the state capital but the dismissed cops were, however, returned to custody, as the court did not sit.
A spokesperson for the police command, Orlando Ikeokwu, who made the confirmation that the court did not sit said the command had zero tolerance for corruption and criminality.
The state Commissioner of Police, Akinmoyede, stated that 11 cops were dismissed for corruption, while 19 others were being investigated for other unethical practices.
Headlines (Nigeria):
Read our other news items below...