Nigeria :: News
Video: Phsically challeged man blocks Police van, demands release of arrested protesters
Sep 16, 2020
By: Abara Bleesing Oluchi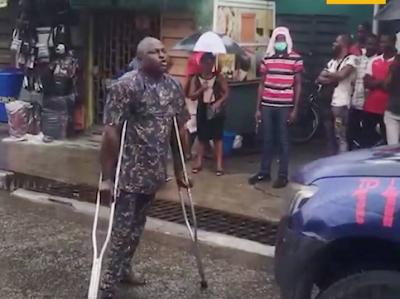 A viral video of a brave phsically challeged man attacked the Nigeria police as he demands the release of arrested anti-fuel hike, electricity tariff protesters has become an internet sensation.
In the video captured an exchange between the man and policemen who allegedly arrested a protester.
The physically challenged man who stood under the rain, blocked the police van from moving and also told the security operatives "you cannot be cheating us". He also demanded the release of the unidentified protester and his phone.
Watch the video below:
Headlines (Nigeria):
Read our other news items below...