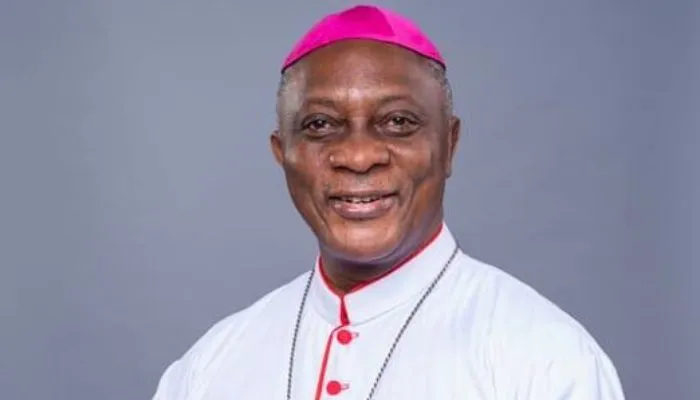 Insecurity In South-East: Engage non-state actors, Archbishop Adewale Martins to FG
By: News Editor
Sun, 24 Sep 2023 || Nigeria,
The Archbishop of the Met­ropolitan See, His Eminence, Archbishop Alfred Ade­wale-Martins, has called on the government of the day to find ways of engaging non-state ac­tors in the South Eastern part of the country, to find a solution to their grievances.
By doing so, he said, the secu­rity of the nation can be guaran­teed. "For non-state actors that are part of the problem, espe­cially in the Eastern part of the nation, the government needs to find means of engaging them in such a way that whatever their grievances may be, a solution can be found to them, that way the security of the nation can be guaranteed."
Martins made the disclo­sure at the priestly ordination service, which was also part of the weeklong activities marking Archbishop Martins 25th Epis­copal and 40th priestly ordina­tion anniversaries celebration.
He promptly advised the se­curity architecture in the coun­try to rejig their approaches and strategies.
"As we keep on asking, those who have the responsibility of securing our nation need to re­jig their approaches.
"We have new people who have been appointed, we ex­pect new ways of dealing with the situation; using not just the regular ways of fighting crimes, but also using the modern means of fighting crimes and criminality. So we hope that new techniques and approaches will come up."
On the unrestrained activi­ties of cultism among the youth, he noted that cultism is an ex­pression of the fact that people are simply not ready to follow the narrow straight path to that which is right and good.
"We can only encourage people to know that hard work, integrity, honesty and going through the normal means for growth is best for them. In other words, values need to be reviewed in order that we can overcome this practice."
And to the 11 priests that were ordained, he advised that they should recognize that Christ is the only anchor they can hold unto, not only in talking and listening to him but also for guidance.

Back to News