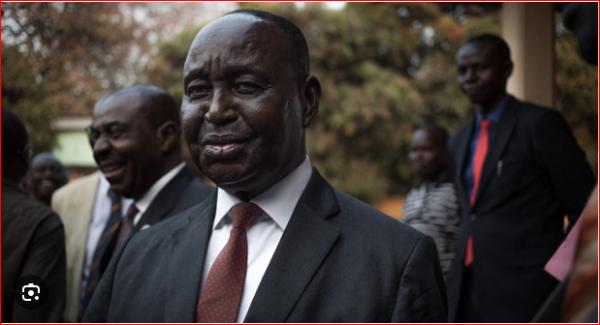 Central African Republic sentences ex-president Bozizé to life imprisonment
By: Abara Blessing Oluchi
Fri, 22 Sep 2023 || Central African Republic, Central African Republic
Former Central African president François Bozizé, now exiled leader of the main rebel coalition, was sentenced on Thursday to life imprisonment with hard labor in Bangui, notably for "conspiracy" and "rebellion", according to a judgment sent to AFP on Friday by the Ministry of Justice.
Mr. Bozizé, who seized power in 2003 in a coup d'état before being overthrown 10 years later by rebels, was sentenced in absentia along with two of his sons and 20 other co-accused, including prominent rebel leaders.
They were all also convicted of "undermining the internal security of the State" and "murder", according to the judgment read by Joachim Pessire, First President of the Bangui Court of Appeal, which judges criminal cases in the first instance.
The judgment does not specify the crimes or the period concerned.
Mr. Bozizé, 76, a refugee in Chad until March 2023, when he went into exile in Guinea-Bissau, is the coordinator of the Coalition of Patriots for Change (CPC), the main Central African rebel coalition formed in December 2020 and which is waging a guerrilla war in the north of the country.
Ali Darassa, fugitive military leader of the Unité pour la Paix en Centrafrique (UPC), the main component of the CPC, is among those sentenced.
Civil war has been tearing apart the Central African Republic, one of the world's poorest countries, since 2013 when a coalition of armed groups dominated by Muslims, the Séléka, overthrew Mr. Bozizé, who then organized and armed so-called anti-balaka militias, mostly Christian and animist, in an attempt to regain power. The conflict, which was extremely deadly in the early years, has considerably diminished in intensity since 2018.
Back to News