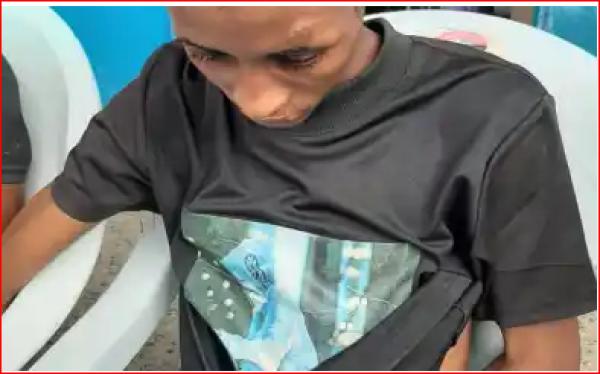 I regret joining kidnap gang because calf I bought with my share of ransom money died - 23-year-old kidnap suspect arrested in Edo
By: Abara Blessing Oluchi
Thu, 21 Sep 2023 || Nigeria,
Sule, a 23-year-old suspected kidnapper has confessed to the crime after he was arrested in Edo.
According to him, he regrets joining a kidnap gang because the calf he bought with his share of ransom money died.
The suspect who was born and raised at Okada town in Edo State by a Fulani herder father was among 28 suspects paraded at the Police Command headquarters on Wednesday, September 19, 2023, for various crimes ranging from kidnapping, unlawful possession of firearms, cultism, armed robbery and defilement.
He confessed to abducting a cocoa farmer in Ogbese village, Ovia North-East local government area of the State, last year, in the company of others, one of whom, has been arrested and is now in prison.
Sule further confessed that a ransom of N2.3 million was collected from the victim, from which he got N300,000 as his share.
"My role was that I showed them the roads after we kidnapped him. They gave me N300,000. I used N150,000 to buy a small cow, I gave N20,000 to my small friend to buy clothes because he is also working with us to look after cows in Okada town," he said.
"I also bought medicines for the small cow and I used the remaining money to buy shoes and shirts. I kept the small cow with my friend so that my father would not see it and start asking me where I got the money to buy it.
"Painfully, the baby cow died. Now I have been arrested. I regret ever listening to my friends who asked me to join them in kidnap the man."
Spokesman of the command, SP Chidi Nwabuzor, said that the suspects would be charged accordingly after completing the investigation.
Back to News