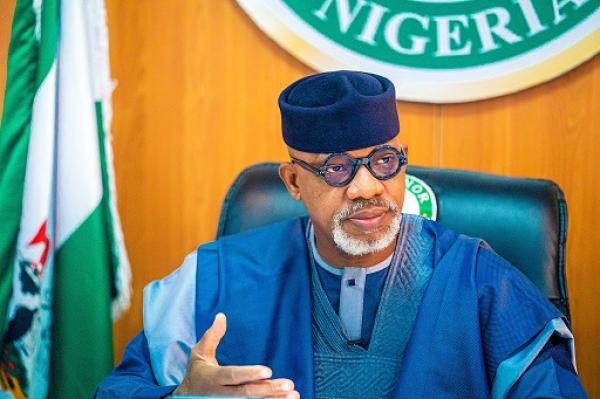 Cultists will be handed death penalty in Ogun State – Gov. Abiodun
By: Abara Blessing Oluchi
Wed, 20 Sep 2023 || Nigeria,
Ogun State Governor, Dapo Abiodun has announced that his administration would enact a law to hand the death penalty to cult members terrorizing the state.
He also stated that cult members would receive a punishment deserving to murderers.
The governor made this known on Tuesday while reacting to the killings of about 20 youths in a renewed supremacy battle between rival cult groups in Sagamu between Friday and Sunday.
Abiodun, who visited the Paramount Ruler of Remoland, Oba Babatunde Ajayi, and his chiefs at the Akarigbo Palace in Sagamu, said the death penalty is one of the ways to curtail cultism in the state.
He expressed shock at the wanton destruction of lives and peace of Sagamu and its environs, even as he warned that the government would not fold its arms and watch unscrupulous persons run riots in any part of the State.
He said, "We will leave no stone unturned in ensuring that we bring any person directly, indirectly or remotely responsible for these occurrences to book. I have discussed with the Attorney General perhaps it is our disposition that allows for these occurrences of heinous crimes.
"It is well within my powers as the governor of this state to pronounce the death penalty on people, and we are going to ensure that we enact that because when people appreciate and understand the consequences of their behaviours, perhaps they will begin to have a rethink.
"The last time I came here, I said any house that we arrest anybody that is connected to either cultism or kidnapping, we will find out where they live and demolish that house.
"Sadly, it has been very difficult for me to implement because they rent an apartment and the unsuspecting landlords who don't know what they do give their houses to them. After we have arrested them and are about to demolish the house, those landlords will come and beg us that they did not know the suspects were into that business.
"I am now pronouncing that we will no longer refer to these people as cultists or any other name. We are pronouncing them as murderers, and we will mete out punishments that are deserving to murderers."
Back to News