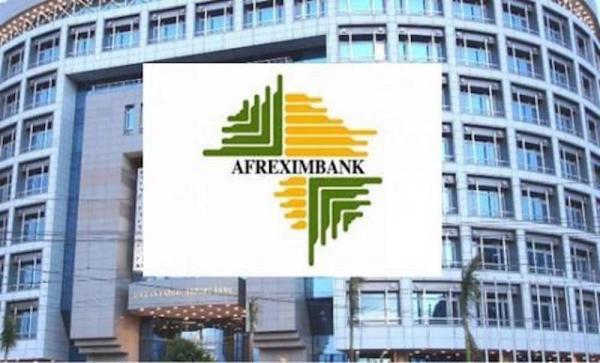 Presidency Sources: Due process followed in NNPC's $3bn AfreximBank Loan
By: News Editor
Mon, 28 Aug 2023 || Nigeria,
Due process was followed by the federal government in securing the recent $3 billion AfreximBank loan through the Nigerian National Petroleum Company Limited (NNPC), presidency sources have maintained.
The $3 billion deal, which was signed in Cairo a fortnight ago, was to enable the NNPC support the government in its ongoing fiscal and monetary policy reforms aimed at stabilising the foreign exchange market.
Sources in the presidency that were close to the agreement disclosed that the president's economic team were part of the team that structured the terms agreement for the $3 billion loan, including the top echelon at the finance ministry and the Central Bank of Nigeria (CBN).
One of the sources who spoke on the condition of anonymity, yesterday, said there was no way that a continental loan of such magnitude would be negotiated without due process.
"I can confidently tell you that the minister of finance and the president were aware of the details of the loan because they actually initiated it. So there's no cause for alarm," the source said.
Stressing that the loan was subjected to critical analysis before the decision was taken, the source said that the full extent of the expected impact on Nigeria was already known.
"Those who structured the loan know the implications for the country. So everything was done to ensure that the future of Nigeria was not mortgaged. There is no cause for alarm and those who are expressing fear and pessimism have no reason to do so.
"We understand their fears but we want to assure them that the loan is for the good of Nigeria and that there are no reasons to be pessimistic about the loan," the presidency source added.
Continuing, the source said all that the president and his team of advisers did with the NNPC's $3 billion loan was for the good of Nigeria.
"The president is ready to welcome any other sound economic idea from any well-meaning Nigerian that will breathe life into the country's struggling economy. Those criticising the loan should come up with superior suggestions and if they are good, the president is ready to apply them," the source noted.
In recent times, the nation has battled foreign exchange illiquidity, leading to the steep fall in the naira since the unification of the foreign exchange windows by the CBN in June.
The crash in the value of the naira has affected the economy, triggering price hikes of imported raw materials by industry operators, with the impact exemplified in the July inflation which peaked at 24.08 per cent.
At the signing of the loan earlier in the month were the Group Chief Executive Officer of NNPC Ltd, Mele Kyari, who signed for the national oil company, while George Elimbi, Executive Vice President, Afreximbank, signed for the bank.
Back to News