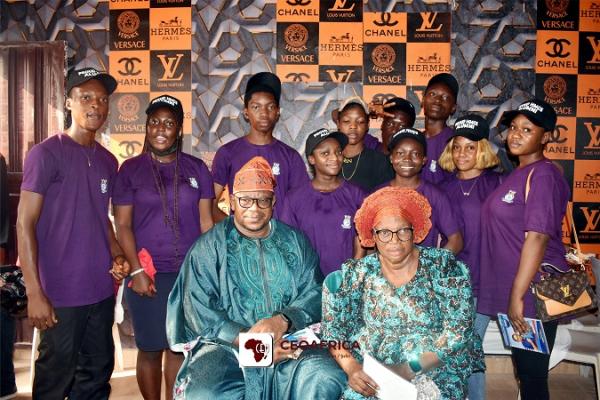 Photo News: His Majesty Global Schools celebrates 7th anniversary, founder's birthday and retirement in splendor
By: Abara Blessing Oluchi
Fri, 18 Aug 2023 || Nigeria,
August 5th, 2023 was an epic day of many celebrations as His Majesty Global Schools graciously held her 7th Graduation Ceremony, Awards and Prize Giving Day in grand style. The lavish event which took place at the school premises in Ido, in Ido Local Government Area, Oyo state, also celebrated in style, the founder of the school, Dr. Babajide Ojo 60th birthday and retirement.
Dr. Babajide Ojo, the visionary behind the school, delivered an inspiring address, expressing his heartfelt thanks for the opportunity to be part of the educational journey of the graduating students within the vibrant academic environment of the Ido community.
He highlighted the day as a significant milestone in the journey towards establishing this renowned institution, aimed at nurturing exceptional students for Nigeria's economic advancement and putting Ido on the global map in a positive light.
Underscoring the vital role of education in combating poverty, Dr. Ojo emphasized that no family, community, or nation can surpass the limits set by their education. Quoting Mualimu Julius Nyerere, he stressed that the current generation must carry the torch of African freedom, fueled by quality education, to ensure a prosperous future. He appealed to the government for assistance in road infrastructure to prevent ecological challenges.
The event which was well attended by dignitaries had students, teachers, alumni, parents and other guests. The colourful event which had participants turned up in different attires, also witnessed various performance by the students and special presentation by parents.
See more photos below: