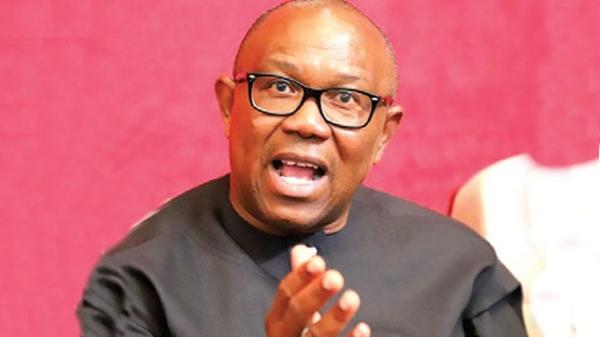 Peter Obi reacts to GSK's exit from Nigeria, blames poor economic management
By: Abara Blessing Oluchi
Sat, 5 Aug 2023 || Nigeria,
The presidential candidate of the Labour Party in the 2023 election, Peter Obi, has regretted the impending exit of British pharmaceutical giant GlaxoSmithKline (GSK) from Nigeria after 51 years.
This follows the company's announcement of plans to end its prescription medicines and vaccine production in the country.
In a statement sent to the Nigerian Exchange Limited, the multinational pharmaceutical company said it would transition to a third-party direct distribution model for its pharmaceutical products.
Reacting to the development in a tweet on Friday night, Obi said that the company's reason for leaving Nigeria is even more disheartening as they no longer perceive a prospect for the country as a business environment that would be anchored on productivity.
According to him, these are some of the consequences of the cumulative poor management of our economy.
"As a result, millions are losing their jobs and our poverty index is worsening, even though we're already being perceived as the world's poverty capital," the post read in part.
He further wrote, "The multinationals that are leaving our country have not only created jobs but have created immeasurable training that contributed immensely to our human capital development over the years.
"Now they are leaving our shores one after the other. GSK which has a manufacturing facility in Agbara, Ogun State on over 25 hectares of land had directly employed over 400 highly technical workers like pharmacists, microbiologists, biochemists, chemists, dentists, doctors etc, and also employed over 1000 other staff.
"It indirectly provided jobs and business opportunities for thousands of Nigerians across the nation. They are now leaving all these behind, and pushing more people back into unemployment.
"I have consistently maintained that in turning our nation around, we must move the economy from consumption to production, part of which included encouraging and supporting local and foreign investments, like GSK, in the country.
"The creation of an environment that creates and sustains multinationals to invest in our country is key to our dream of greatness. In the new Nigeria that we seek to create, the emphasis on production will encourage investors to stay and expand on our shores."
GlaxoSmithKline was incorporated in Nigeria in June 1971 and commenced business the following year.
The multinational pharmaceutical company, initially known as Beecham at its incorporation, is well-known for products like Panadol, Ribena, Lucozade, Macleans, and Andrews Liver Salt, among other products.
Back to News