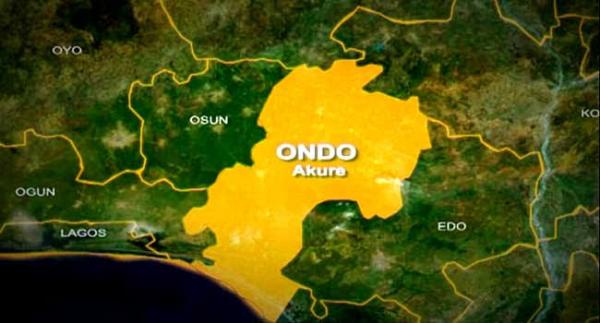 Tension grips Ondo community over murder of naval officer
By: Abara Blessing Oluchi
Tue, 27 Jun 2023 || Nigeria,
Palpable tension enveloped the agrarian, ldoani community, in the Ose council area of Ondo state, over the murder of a naval officer by suspected hoodlums.
Reports from the community said that naval officers in the community who went on rampage, have vowed to avenge the murder of their colleague.
They reportedly invaded the community in search of the killers, following which the residents scampered for safety
Shops and markets were hurriedly shut following the tension that gripped the community.
It was gathered that youths in the community have fled to neighbouring communities for fear of indiscriminate arrest by the military officers
A reliable source in the community told newsmen that the naval officer mistakenly splash water on a passenger on a motorcycle while driving and trying to avoid some potholes on the road.
He said to have parked his car, alighted and apologized to the motorcyclist identified as Ayo, who it was gathered allegedly commands the thugs in the community, who refused to listen to all the pleas from the officer.
Ayo, was alleged to have sent words to hoodlums in the town who later invaded the scene and they reportedly attacked the officer.
He was said to have been hit with an iron rod on his head, following which he lost consciousness.
It was learnt that the officer died before he was rushed to the hospital and was confirmed dead by the doctor.
The source said that the motorcyclist was later arrested and handed over to the police and one of the suspects who hit the officer with the iron rod had fled the community.
Contacted, the state police command spokesperson, Funmi Odunlami, pleaded for time to get the details of the incident from the police Divisional station in ldoani.
Odunlami was yet to reach out to newsmen at the time of filling in the report.
Back to News