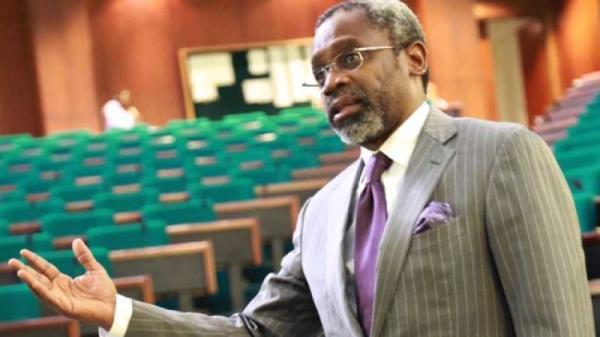 'I will miss you all', Gbajabiamila dissolves 9th Assembly
By: Abara Blessing Oluchi
Wed, 7 Jun 2023 || Nigeria,
The speaker of the House of Representatives Femi Gbajabiamila, during the valedictory session on Wednesday, officially dissolved the 9th Assembly.
Rep. Alhassan Ado-Doguwa, the Majority Leader of the House, had moved a motion to commence the valedictory session, while Rep. Ndudi Elumelu, the Minority Leader, seconded the motion.
In an emotion laden valedictory speech, Gbajabiamila said: "I will miss all of you and miss this house, you have enriched my life and I cannot express how much you have impacted the house.
According to him, the joint efforts in nation building by members were to ensure that the dreams of the nation's founding fathers did not die.
"We have come, we have seen and while we are yet to conquer, my enthusiasm to serve remained undiminished."
"It has been the honour of my life to serve the people of the country. I thank my constituency and I express gratitude to my colleagues for the privilege to serve."
Since he assumed office, Gbajabiamila said the house had changed drastically in such a manner he had not witnessed, adding that the change came with speed as witnessed in the last four years.
He noted that the 9th House of Reps had governed well with some interventions, including COVID-19 pandemic, Police Reform Bill, Electoral Acts Amendment Bill, Constitutional Review, among others.
"We have worked to take advantage of social and economic transformation that benefit us; we have left our mark on every sectors of our national life."
"I urge you to ensure that you are not found wanting by man or God in the final judgment."
In attendance at the session of the 9th assembly were former speakers, House Leader such as Gali Na'abba, Patricia Etteh, Mulikat Akande and some former clerks of NASS.
Back to News