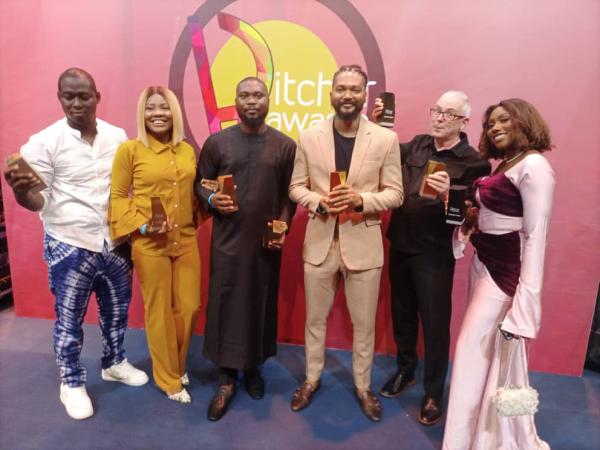 Pitcher's Awards 2023: Celebration of Excellence
By: Cletus Sunday Ilobanafor
Mon, 22 May 2023 || Nigeria,
The festival of creativity organized by pitcher foundation has reassured of it brand's commitments to celebrating innovations and recognising excellence in media art. The glamo-rous event which took place on 20th May, 2023, at Agip hall, MUSON Centre, Lagos, was graced by the award nominees and dignitaries from all works of life to honour the award recipients and celebrate the accomplishments of these individuals.
The pitcher award event was organized and moderated by renounced experts in various media entrepreneurial skills to publicly commend and identify with upcoming giants in their chosen endeavour of life. The experts come together annually to review and benchmark creativity expressed across Africa through various media including print, film, audio, outdoor, PR, Entertainment, Digital, as well as creativity that has been specifically deployed for the good of mankind.
Dr Nnamdi Udu, one of the organizers of the programme, said the event is part of the organisation's modest efforts to appreciate gifted and creative minds. While asserting the saying that the greatest discovery one can make is that nothing is impossible, Dr Udu who paid homage to the nominees, noted that the awardees' commitment to the ideals of media creativity and indomitable spirit cannot be quantified in monetary and gift values
The turning point of the event was the giving of honour to whom it is due. Media outfits whose works are exceptional were recognised. X3M Ideas; dentsu X Nigeria; AG Partners Publicis Africa Group; Dentsu Creative; mediareach OMD Ghana; Innova DDB Ghana; Oliver MEA; Mindfull Creative Agency; Noah's Ark Communications Limited; EchoHouse Ghana; Spice 360 Limited; Arden and Newton BMC; Hill + Knowlton Strategies; Emergent Lab Limited; Red For Africa; UP IN THE SKY LTD; PHD Media, were all stars of the event, dully nominated and prized in gold, silver, and bronze by the jury members.
The Pitcher Awards is one of Africa's most valuable and internationally respected accolades. Pitcher Awards celebrates and rewards excellence in media creativity across Africa.
Back to News