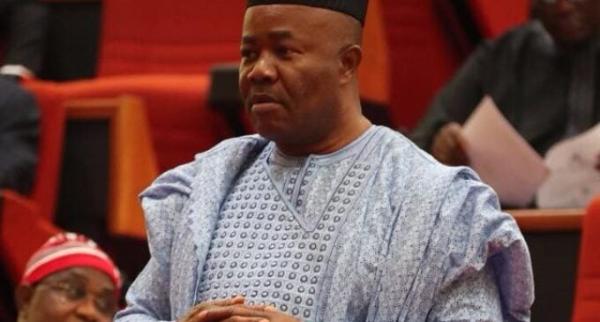 I'll be an uncommon transformer if I'm senate president- Akpabio
By: Cletus Sunday Ilobanafor
Tue, 2 May 2023 || Nigeria,
Former minister of Niger Delta affairs, Godswill Akpabio says he will be an "uncommon transformer" if he is made the senate president.
Akpabio spoke on Monday after a meeting with President Muhammadu Buhari at the Aso Rock villa in Abuja.
The former senate minority leader said when he was governor of Akwa Ibom governor "he made significant contributions to infrastructure".
"It is well known that Akpabio is a results-driven individual. You will remember that when I was a governor, I made significant contributions to infrastructure, education, social issues, and human empowerment," Akpabio said.
"I intend to bring a lot of reforms into the senate, in the ways and manners we do business, to assist the next administration to succeed.
"We will be very thorough in doing everything; we'll bring about loyalty to the constitution."
Akpabio said he would address the challenges through legislation.
"The restiveness that we are seeing across the nation, we'll do our best to make good laws and to assist the administration to bring about policies that will empower the youths of the country," he said.
"I made that promise even on the convention day that being a man who used to turn boys into men and who still does, that I will like to work with the incoming president, who has also shown that example in Lagos state as a governor and thereafter as a leader of the APC in Nigeria.
"So, the youths are in for a very good time, in terms of empowerment, there will be no time for slacking and we'll restrict a lot of them from being lured into criminality, into brigandage and all that."
Back to News