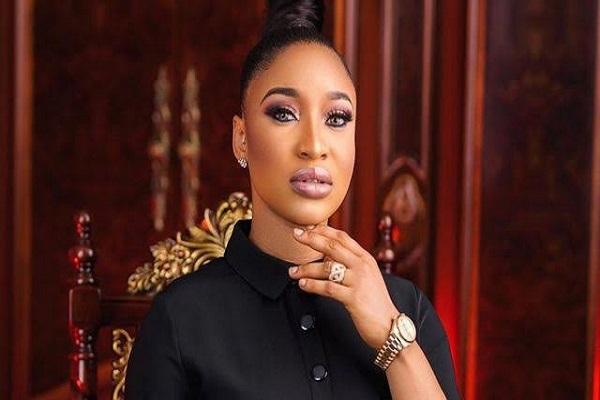 Tonto Dikeh, ADC urge Rivers not to sell votes
From: Agency Report
Mon, 6 Mar 2023 || Nigeria,
Popular actress and Rivers Deputy Governorship Candidate of the African Democratic Congress (ADC), Tonto Dikeh, has urged electorate in the State not to sell their votes on March 11.
Tonto, who campaigned at Abuloma, Okirika, at the weekend, with the party's governorship candidate, Chief Tonte Ibraye, told the crowd that the ADC had solutions to their problems.
She said the only way to end poverty and evolve development in the state was to get her and the governorship candidate of the ADC to the Rivers Government House.
She insisted it was time for the youths to take over power in the state disclosing that the governorship candidate is not more than 40 years while she is not up to 40.
She said: "Look at my Governor, he is not more than 40. If you look at me I am not even up to 40. It is time for youths to take a stand. If they give you money to sell your votes, how far will it take you?
"We are talking about eight years. How much will your eight years cost? Is the peanut enough to sell your votes. Think about the children, mothers and fathers. It is time. It is our time to shine and we are here to shine. It is a movement of the people.
"It is time when the youths will not beg. Rivers has shown me love. It is ADC time. You have honoured me and in turn, I will pay you back.
"I have come to show you your governor. He is a man of the people. He will make Rivers State great again. I will welcome all of you to the Government House. It will be a government for the youths".
Ibraye said as a businessman, he had travelled to over 40 countries and would use the experiences he gathered to create required opportunities for the people.
He said: "Your vote is your power. Do not sell it. When you vote for us you vote for the right candidate. Myself and Tonto we have decided to come together with the right policies to transform your lives. We will create many opportunities to give you money to do your business.
"I have travelled up to 40 countries, but I lived a life of poverty. I had lived in Elechi waterside. I sold sachet water and bread. I trekked distances. You see that I understand poverty. Most of them in political offices had done no job before. Their only job had been politics.
"Tonto has been employing people. I have also been employed people. I have gathered many experiences to transform your lives. They are setting up laws to stop us from campaigning.
"They stone us when we go for campaigns. They are scared. I have told my lawyers to take them to court and nullify their laws. We have the right policies to transform your lives".
Back to News