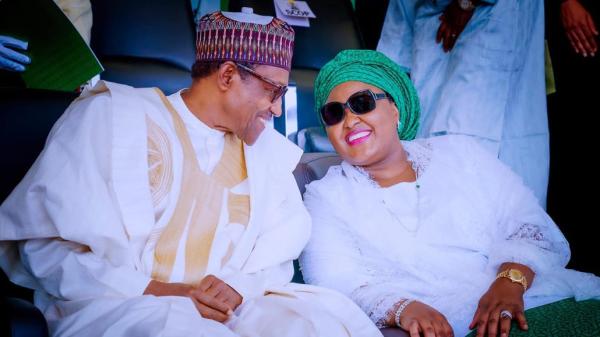 Daura peaceful as Buhari, Wife vote at PU 003, Sarkin Yara A
From: Agency Report
Sat, 25 Feb 2023 || Nigeria,
President Muhammadu Buhari and his wife, Aisha, will exercise their voting rights at their usual Pòlling Unit 003 at Sarkin Yara 'A', in Daura, Katsina State.
The News Agency of Nigeria (NAN) reports that the president and his wife had since arrived Daura to participate in today's electoral process meant to elect Presidential and National Assembly members.
A cross check of the registration list at the polling unit indicated that the president was number 185 òn the list with VIN number 185 VIN 90F5B02C90295694732, while Alsha's VIN number is 90F5B02C90295695410.
The president, who is expected at the poliing unit by 9.30 a.m, will be casting his vote alongside his wife, Aisha Buhari, and other family members.
Some of the electorate, who spoke to NAN at the polling unit, expressed satisfaction with the arrangements and the level of INEC preparedness for the exercise.
NAN reports that 884 prospective voters are expected to cast their votes at the polling unit.
Prior to leaving Abuja for Katsina on Thursday, Buhari had summoned a Security Council Meeting where he met with heads of security agencies to intimate them on the need to protect electorate, ensure hitch-free and fair elections.
The president also met with the Chairman of the Independent National Electoral Commission (INEC), Prof. Mahmood Yakubu, in Abuja, where he was assured of the commission's readiness and commitment to conduct free and fair general elections on Feb. 25 and March 11.
The Nigerian leader was also present at the International Conference Centre, Abuja, where candidates participating in the 2023 presidential election signed a Peace Accord on Thursday.
Buhari had charged all the candidates to accept the outcome of the elections as the choice of the electorate.
He had also repeatedly vowed to bequeath an electoral process that would be adjudged credible and transparent.
Buhari had actively participated in the campaigns of the All Progressives Congress (APC) and presented the flagbearer, Sen. Bola Tinubu, as his preferred successor, showcasing his record of statesmanship and contributions to economic development and democracy.
Back to News