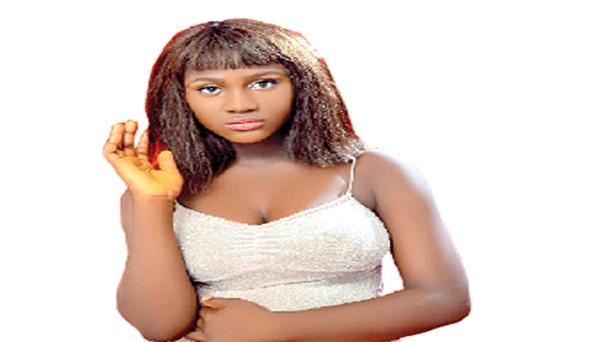 Rivers teenager goes missing, guardian says girl in Malaysia for 'hook-up'
From: Agency Report
Sat, 18 Feb 2023 || Nigeria,
Godfrey George writes on the controversy surrounding the disappearance of a 15-year-old girl, Confidence Awele, who left home on Sunday, August 8, 2022, allegedly to join one Aunty Oge, who promised to take her to Malaysia for hook-up (prostitution)
It is still like a dream for the Ezechies how their 15-year-old daughter, Confidence Awelle-Ezechie, suddenly disappeared from home on August 7, 2022.
Her aunt, Juliet, with whom she lived in Port Harcourt, Rivers State, said she 'jokingly' told her siblings that she was headed for Malaysia with one Aunty Oge.
Juliet, a Delta-State indigene, looked like she just saw a ghost while she spoke to our correspondent.
Her voice shook; her hands quaked.
A young girl put in her care went missing right under her watch and she had no idea where she could be.
"I don't know where to begin from. My life is finished," she started
"How do I present this to the public? What do I say? Confidence was given to me by her parents to take care of her. See what my good has done to me," she cried, using the shawl wrapped around her neck to wipe the tears that trickled down her cheeks.
From village to city
The 37-year-old mother of one said she picked up Confidence from the village when she went for a holiday a few years ago.
According to her, Confidence's parents begged her to take the girl to Port Harcourt, where she was based, to join her in her hairdressing trade.
"Her mother said she was stubborn and never used to do any house chores at home, and she used to fight her whenever she complained. Then, Confidence was just about nine years old.
"I was in shock when the mother told me that Confidence used to fight her. The young girl was about to write her Common Entrance Examination into Junior Secondary Secondary at that time. When I spoke to her, she told me that her mother wanted to force her to go into auxiliary nursing against her wish but she wanted to further her education.
"I spoke to the mom about it but she explained that she didn't have the funds to further Confidence's education and asked that I helped out," she said.
Juliet said after some discussion, she agreed to take the teenager to Port Harcourt.
"Everyone else apart from my dad was aware of the agreement to take Confidence with me apart from my dad, Confidence's uncle. I knew he wouldn't buy the idea of me taking his brother's child to Port Harcourt from Delta. But I took the risk for my family. I saw a girl who needed help and I offered to help her," she added.
On getting to Port Harcourt, Juliet said she asked Confidence what she wanted to do for a living and she said she wanted to go to school.
Juliet said she then put her in a school.
"She was just nine years old then. She lived with me for almost six years before her unfortunate disappearance.
"We never had any issues. I gave her whatever she wanted. I have my other relatives, who are girls and my son, who is around 17 years old, at home. So, they were always together at home.
"I even had to change her school to that of the other children so she would be close to them. I didn't want any issues with bad friends.
"My mum's family has a house around Ogbunabali; so, sometimes, they would be there with her and go to school together. They are always together," she stated.
Bad influence
All things began to change when Juliet saw Confidence with an android phone one day when the teenager visited her salon.
Shocked by this, she asked how she was able to afford a phone at age 15, and Confidence said it was her elder brother in the village that got it for her.
"I was not convinced. I called her mom to speak to the brother. They told me they both sent money to her account and she got the phone," she added.
Still not convinced, she grilled the young girl to be sure there was no cover-up between her mother and brother.
Frustrated by inconsistent responses from Confidence, Juliet said she smashed the phone.
"I told her I wouldn't give her that kind of phone at that point. I was mad at her because I felt if her brother sent her money, she should have opened up to me before doing whatever she wanted with it. I further canned her that day and she apologised," she stated.
Another day, Juliet said she saw Confidence on the street of their home at night with two strange boys, chatting and laughing.
Unsure of who she was seeing, Juliet said she wound down her car side window and saw it was her cousin.
"I came down from the car in anger and dragged her home. The boys fled. When she got home, I spanked her and threatened to send her back to the village.
"After that day, we had a discussion where I asked her if she was still a virgin and I was shocked when she told me that she was raped when she was younger.
"I had to call the mom to confirm this, but the mom said Confidence was lying. I was so angry that I grounded her for four days," she added.
Juliet said to get the truth of the matter, she called a meeting with the other kids who opened up that Confidence had been bringing a boy home whenever she was away.
"I was shocked how such a thing would go on right in my home without me knowing. I knew I was busy, but it was unbelievable the things the kids told me Confidence did whenever I was away.
"I felt cold because I didn't believe such a young girl would do such a thing to herself and to me, who brought her from the village to get a better life in the city of Port Harcourt," she said with a huge sigh.
Juliet said she was fed up. Confidence had got to go. She called the young girl's mother and a date was arranged for her to be returned to the village.
Surprisingly, Confidence started crying, begging her aunt not to send her back.
"My fear was that if I left her with me in Port Harcourt, she might get pregnant, and the whole world would blame me for it. No one would look at all the good things I had done; they would nail me to the cross," she added.
She did not know that the worst was around the corner.
After many pleas, Confidence promised to turn a new leaf.
"Her mother also begged me to allow her stay with me, noting that she would change. I have always taken Confidence as my daughter. Anyone who asked me who she was to me, I told them she was my daughter. People even thought I had two kids because of the way I treated her. I never let any harm come to her," the lady added.
Court remands 19-year-old for impregnating teenage girlfriend in Rivers
On Friday, August 6, 2022, Juliet took her son and Confidence to a graduation ceremony in a school nearby.
The next day, Confidence woke up early, took some money from her aunty, filled the cooking gas and cooked some jollof rice.
Juliet noted that she moved permanently with her (Juliet's) mother so she could be closer to Confidence.
According to her, if the rent expired, she would rent a new three-bedroom apartment in another location so she, her son, Confidence, her mom and other relatives would live under one roof.
All that will no longer be possible on Sunday, August 7, Confidence left the house and never returned.
Juliet's son had woken up earlier and prepared to go for a concert in the first service of his church and Confidence had requested that the boy give her his phone for her to do 'one or two things'.
Juliet said the plan was to attend the third service by 9.30am with Confidence but she was shocked when she realised that Confidence was nowhere to be found.
"I called my mom, who had left for church since 6am, and she told me that it was Confidence that ironed the white garment she wore that morning to the service. I was confused.
"I called my son and he told me that Confidence woke up very early in the morning and took out her bedspread and washed it. It was surprising because I was always the one who reminded her to do house chores and she grumbled whenever she did.
"I thought she had gone on one of those senseless walks in the street so I slept only to wake up later to find out that she still wasn't home. I started to worry. While I prepared for church, I was still scared anything would have happened.
"I called my grandmother, who lived not too far away from us, and she said she hadn't seen her.
"The last person who saw her said he saw her with a bucket going to spread some bedsheets she washed.
"I went out myself and confirmed that she indeed washed her bedsheet but it became even scarier," she stated.
She could no longer go to church anymore as she had begun to go from shop-to-shop, house-to-house, asking about the whereabouts of her cousin.
By the time her son came back from church in the afternoon and Confidence was not home, it became clear that she had gone missing.
Juliet said she immediately called Confidence's mother to confirm if she was in Delta State but the mother said she was not.
She said the woman told her to take it easy, assuring her that Confidence would return home.
"I told myself that once she came back from wherever it was that she went to, I would 'waybill' her back to her parents before she put me in trouble.
"It has been six months since, and I haven't seen her," she stated.
In the heat of the moment, Juliet said she went to the Elekahia Police Division, Port Harcourt, and the men on duty told her to wait for 24 hours before the case would be registered.
"I went back to the station the next day, but before I did so, I called the young man, whom I was told was her boyfriend, on the phone, but he didn't pick up. I had to text him and say he should send Confidence back to me so I could take her back to her parents. He responded, saying she was not with him.
"I had to call all the children who lived with me and other relatives, who came around to visit to come home for a meeting because I smelt a rat.
"I threatened to arrest them all and lock them up. That was when they started singing like a bird. I thought Confidence was pregnant, which was why she ran away.
"They unanimously told me that Confidence told them that she met one lady, named Oge, who promised to take her to Malaysia for 'hook up'. Those were their exact words.
"I almost fainted because I didn't know these children knew what 'hook up' meant. I was so confused that I began to shed hot tears," Juliet explained.
She said the kids confirmed that the 15-year-old told them that when she got to Malaysia, she would be sending them money.
"When I heard that, my head exploded. I had to call her mom to inform her. The mom didn't even want to hear anything about it. She just told me to, please, do whatever I could and leave the rest for God.
"It is like my life has been put on pause because I can no longer focus on my business anymore. What if this young lady is already in Malaysia? What if they are going by road? What if she is dead? A lot of what-ifs occupied my mind. I was scared," Juliet added.
On August 8, Juliet visited the Police station again to write a statement.
The other kids were also there to explain to the Divisional Police Officer all they knew about the matter and what Confidence allegedly said.
Police begin investigation
The state Police Public Relations Officer, DSP Grace Iringe-Koko, when contacted by our correspondent on Tuesday, said the case was being investigated.
She promised to ensure the young lady was found.
She further advised parents to monitor their children's whereabouts so that they would not be lured by external forces to do evil.
"The Rivers Police Command is on top of the case and we will make sure that we find the young girl. We have deployed our men after speaking to the family of the missing girl and we will make sure we track them down anywhere," she added.
Mother laments disappearance
Mrs Chidinma Awele, Confidence's mother, when contacted, sounded distraught.
She said she had not been herself since she learnt of the bad news.
She, however, stressed that she did not blame Juliet, saying Confidence had always been a 'problematic' child.
"Confidence has been a stubborn child so I am not surprised she would do such a thing. I am just afraid that she might have been deceived and might be in the wrong hands.
"For six months now, I have not seen her. It is traumatising for us all. My husband is blaming me. I don't know what to do right now.
"I have visited some prayer houses and they assured me that my daughter was still alive and would be found. I have spent money paying prophets and prophetesses. I want my daughter back. The government should help me," she added.
An educationist and child rights expert, Mr Ikechukwu Onuoha, said teenagers could be easily deceived because of their adventurous nature.
"Make your kids your friends. Make them trust you so they can tell you if anyone is trying to lure them with wrongdoing. Don't let your children grow too far away from you," he said.
Back to News