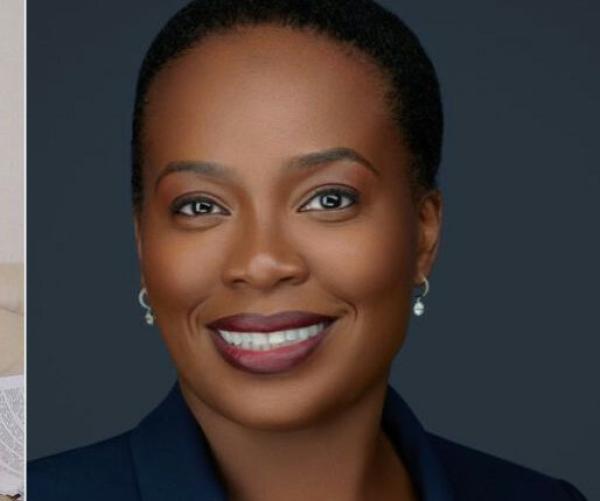 Late Akunyili's Daughter, Ijeoma Becomes First Black CMO Of US Hospital
By: Cletus Sunday Ilobanafor
Sat, 14 Jan 2023 || Nigeria,
The Jersey City Medical Cen­ter in the United States has announced Ijeoma Akunyili as the new Chief Medical Officer of the health facility.
Ijeoma is the first daugh­ter of the late Dora Akunyili, former director-general of the National Agency for Food and Drug Administration and Con­trol (NAFDAC) and ex-minister of information.
The medical center made the announcement in a statement on Wednesday, January 11, 2023, adding that Dr. Akunyili is its first Black Chief Medical Officer.
"Jersey City Medical Center, an RWJ Barnabas Health facili­ty, announced the appointment of Ije Akunyili, as the new Chief Medical Officer effective January 2, 2023. Dr. Akunyili is the Medical Center's first Black Chief Medical Officer," the statement read.
"RWJ Barnabas Health is proud to add Dr. Akunyili to its executive clinical leadership team. Her experience manag­ing multi-specialty physician groups in integrated health care systems will help support Jer­sey City Medical Center in pro­viding comprehensive health care throughout the communi­ty," said Andy Anderson, MD, Executive Vice President and Chief Medical and Quality Of­ficer for RWJ Barnabas Health. She will be a tremendous asset to our team."
"Dr. Akunyili has a wealth of experience and knowledge, and as our Chief Medical Officer, we look forward to creating a world-class experience for every patient at Jersey City Medical Center.
"I am confident that Hudson County will benefit in a great way from her leadership, and that her presence will have a tremendous impact," said Mi­chael Prilutsky, President and Chief Executive Officer of the Medical Center.
"In her most recent role, Dr. Akunyili served as the Re­gional Medical Director for TeamHealth, Northeast Group, where she had strategic, oper­ational, and clinical oversight of nearly twenty emergency departments, critical care, and hospitalist service lines in Connecticut, New Jersey, New York, Rhode Island, and Penn­sylvania.
"She led an unprecedented fourfold expansion of service lines with a specific focus on medical services and access to care for underserved popula­tions.
"Previously, Dr. Akunyili servedasthechairof emergency medicine at Waterbury Hospital, a Level II trauma teaching hos­pital. There she was the change agent who led a dynamic team in dramatically reducing the lengths of stay, improving over­all performance across multiple patient-centered metrics, and in­creasing physician staffing. She was awarded the 2019 Medical Director of the Year Award for the impressive turnaround of the Waterbury Hospital Emer­gency Department.
"In addition to her executive experience, Dr. Akunyili has vast leadership and advocacy experience and is currently serving as the President of the Connecticut College of Emer­gency Physicians (CCEP). Prior, she served for several years on the board of directors of Texas and Connecticut Colleges of Emergency Physicians.
"She was an Assistant Pro­fessor of Emergency Medicine at Baylor College of Medicine Houston, TX, and she is current­ly a Clinical Assistant Professor of Medicine at Yale University."
Speaking on the appoint­ment, Akunyili expressed grat­itude to the hospital, adding that she remains committed to en­suring quality service delivery.
"I am grateful for this op­portunity, and I look forward to serving the residents of Hudson County and continuing to pro­vide safe, innovative, efficient, and equitable care. It is a true privilege to lead the clinical effort at Jersey City Medical Center and to create sustain­able health outcomes for our community." she was quoted as saying.
Back to News