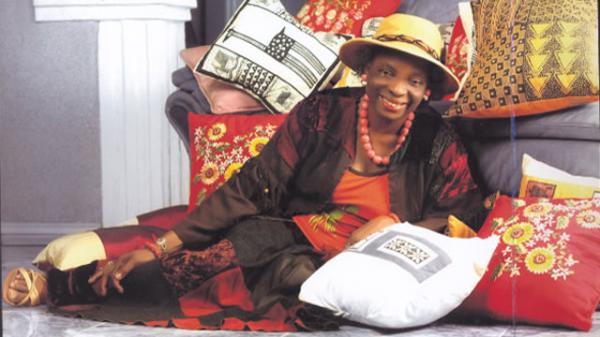 Chrisland Schools @ 45: AU laureate extols founder, MD
By: Cletus Sunday Ilobanafor
Tue, 29 Nov 2022 || Nigeria,
The Vice Chancellor, Chrisland University, Pharm. (Prof.) Chinedum Peace Babalola, FAAS, has rained oceans of praise on the founder of Chrisland Schools, High Chief (Dr) Winifred A. Awosika, OON, (Moojila of Egbaland) for her vision and passion for education, as the group of schools marks 45 years of existence.
In statement obtained by CEOAFRICA from the African Union Laureate, who could not hide her joy as she congratulates and joins the group of schools to commemorate the anniversary, she stated that Mama Awosika has nurtured the seed (Chrisland Schools) to a well-nourished tree, while congratulating the family, as well as the Managing Director, Chrisland Group of Schools, Mrs Ibironke Olatokunbo, FCA.
Meanwhile, Chrisland schools was established in 1977; it has branches in Lagos and Abuja today, and is one of the most renowned and revered schools in the country, a reputation it has built and sustained for decades.
The school offers scholarship, as a way of promoting her vision of celebrating excellence, thereby "showing the light"; the university arm of the school is the latest addition; in just seven years of existence, it has become 9th best private university in Nigeria and 17th best, among all the universities in the country.
The statement reads:
Congratulations dear Mummy of Chrisland Group of Schools. God has been faithful for these 45 years. It calls for thanksgiving and praises to the Almighty God. It is amazing how the mustard seed you sowed 45 years ago has blossomed to a mighty giant and iroko tree with many strong branches, fruits and more seeds.
Your vision that turned to a mission, and the mission has turned to unprecedented impact, globally. The fruits of this seed are distributed all over the world, shining their lights in their little and big corners. They are transformers, innovators, entrepreneurs, leaders, builders as well as movers and shakers of Nigeria and the whole world.
We thank God for you, the Matriarch, visioner, founder and executor of Chrisland Schools, High Chief Dr (Mrs) Winifred Awosika, OON, alias "Mummy", who saw what many didn't see, dreamt what many couldn't dream about and pursued what many couldn't pursue. You exhibited courage, resilience, strength and goodwill in the pursuit of your vision, despite the challenges faced in this journey. It has been a worthy pursuit.
Today, you stand as a singular living Nigerian legend who has founded and nurtured educational institutions from the creche to the university level. That creche you started 45 years ago, with only 5 children, has expanded to several nursery schools, primary schools, secondary schools, foundation colleges and a university- Chrisland University.
That Chrisland motto, " Show the Light", has indeed been fulfilled like a lamp placed on top of a lampstand and not under a bushel. It is just amazing and indescribable what God has done through you in 45 years.
We join the world to celebrate you, your supportive children, family, friends, alumni, students, staff, parents, all other stakeholders and well-wishers.
As we mark 45 years of existence, may the light of God continue to shine on Chrisland schools and all stakeholders. May stars, great people and great leaders continue to be raised through Chrisland Group of Schools.
Congratulations Mummy
Congratulations MD, Chrisland Group of Schools
Congratulations to the Victor Awosika family and other family members.
Long live Chrisland Group of Schools.
Chinedum Peace Babalola
Vice-Chancellor Chrisland University.

Back to News