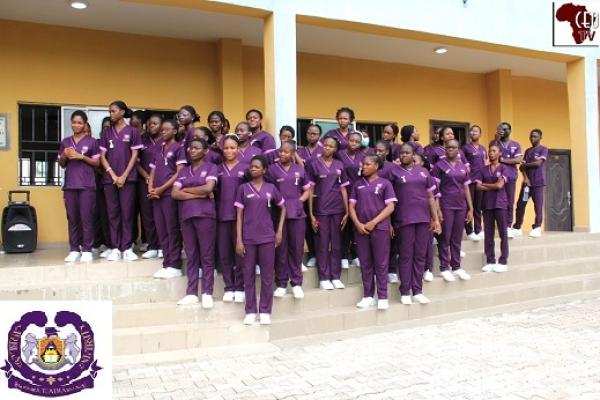 Chrisland University's Department of Nursing upgraded to a faculty
By: Abara Blessing Oluchi
Fri, 4 Nov 2022 || Nigeria,
The Department of Nursing, Chrisland University, Abeokuta, has been upgraded to the status of Faculty of Nursing, with the capacity to train postgraduate students, having departments of specialty areas in Nursing Sciences.
This was stated by the vice chancellor of the university, Prof. Chinedum Peace Babalola, during an interview with CEOAFRICA, ahead of the university's 4th convocation ceremony.
Prof. Babalola had earlier explained, during the press conference held in the school's Council Chamber on Wednesday, November 2, 2022, ahead of the convocation, that the Nursing and Midwifery Council of Nigeria increased the school's admission quota from 50 to 150, within few months, following the visit of the regulatory body's visit, as the school's facilities impressed the team led by the council's registrar, Alh. Umar Faruk Abubakar.
Having stated that the school was acclaimed one of the best schools of Nursing in the country and the only one with the effigy of Florence Nightingale during the press conference, the first female professor of Pharmacokinetics in the country added that the school is not resting on its oars, as it is adding more facilities and personnel to that effect.
"The Nursing and Midwifery Council of Nigeria (NMCN) visited our university for her accreditation of the Nursing programme and the team was led by the Registrar. That was in June. The team was highly impressed with the facilities we have in the Department of Nursing.
"Looking at all they sighted, they were confident that we have all it takes to run the programme with higher number of students. Our quota of 50 was raised to 100, if we remain a department and 150, if we upgrade to a faculty status. This was shared with the Board of Trustees and the Council. They were okay with our setting up a Faculty of Nursing.
"The implication is that with the faculty status, we are now going to have departments in Nursing special and grey areas.
"We can run graduate programmes in Nursing. We are going to have more number of students.
"When you use all that resources you have to train just 50, having been found worthy of training 150, it is almost like a waste. We are working hard to ensure that we have more facilities, including personnel," the VC said.
The 4th convocation ceremony of the university is scheduled to hold between 7th and 9th November, 2022.
Back to News