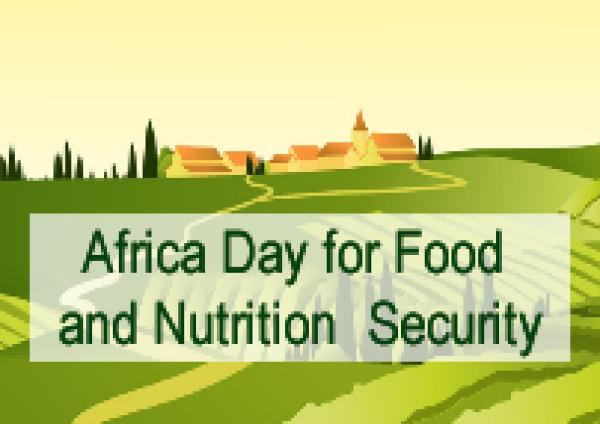 African Food Security and Nutrition Day: Experts proffer solution to fighting hunger
By: Abara Blessing Oluchi
Tue, 1 Nov 2022 || Nigeria,
Experts have suggested ways in which Africa can achieve her vision 2063 on food security, as the continent marks Food Security and Nutrition Day. The Africa Union celebrates African Food Security and Nutrition Day every 30th October.
According to the first professor of Veterinary Biochemistry in Africa and Dean, Faculty of Veterinary Medicine, University of Ibadan, Nigeria, Prof Olufunke E. Ola-Davies, Nigeria and most African countries have not fully appropriate the benefits of the Veterinary Sciences. She stated that if well harnessed, the profession has solution to food security in the continent. She also called on veterinarians to know that their roles in the development of the society go far beyond animal health, as it relates to human health, animal production, environmental stability, among others.
Meanwhile, earlier, the Director, Cocoa Research Institute of Nigeria (CRIN), Dr Patrick Olusanmi Adebola, had said that concerted effort towards massive crop production, together with modern innovation in plants' species' improvement need to be embraced by all and sundry. Dr Patrick made the call, while stressing that Nigeria has large number of youths with many fallow agricultural lands.
While commenting on the sustainability of food production in Nigeria, the Director, Institute of Agricultural Research and Training, Prof. Veronica Obatolu, stressed that without planting there would never be harvesting. She observed that the neglect of the agricultural sector has exposed the country to undue risk of hardship. According to her, all hands need to be on deck. She stated that no matter how little each household is able to grow, it contributes to national development.
Adding to what others said, the Provost, Federal College of Animal Health and Production technology, Dr Adekoya Olatunde Owosibo, explained that agriculture is all that Nigerian, as well as African, youths need to be self-reliant and employers of labour. According to him, there are lots of untapped resources in the agricultural value chain and the supply chain. He however, lamented that many who go into farming hardly seek guidance of experts to avoid unnecessary loss or poor output.
Meanwhile, the Africa Union (AU) has declared 2022 as the Year of Nutrition. The AU has also explained that food is medicine, stating that everything comes from the ground. The union also lamented the spate of malnutrition in the continent.
The AU Food Security Day is about twelve years now, as this is the 13th edition of the event. The regional organization has mopped up determined effort to combat hunger and diseases. It stated that the year will be used to focus on "Strengthening Resilience in Nutrition and Food Security on the African Continent". It added that many avoidable deaths can be traced to food-related ailments. The union believes that by 2063, every African should enjoy high standard of living.
Back to News