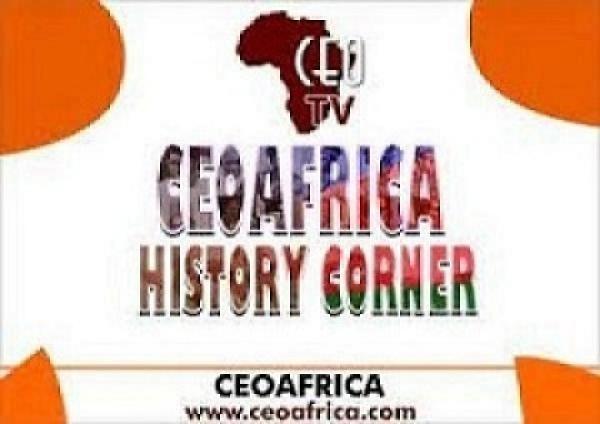 CEOAFRICA History Corner: October 11th in focus
By: News Editor
Tue, 11 Oct 2022 || Nigeria,
Today in history corner, we remember the dissolution of the Special Anti-Robbery Squad (SARS), of the Nigerian Police Force (NPF), by the then Inspector General of Police, Mohammed Adamu, following the requests from the ongoing nationwide protest. The action was greeted with mixed feelings. Today also we remember an earthquake that claimed hundreds of thousands. We also remember the letter written to the United States' president by Albert Einstein on the need for atomic bomb, as well as the renaming of the US' seat of power to "The White House". These and more have we brought for you today,
Enjoy!!!
October 11, 1138
Earthquake in Aleppo, Syria, killed an estimated 230,000.
October 11, 1521
Pope Leo X titled King Henry VIII of England "Defender of the Faith".
October 11, 1634
Burchardi flood - "the second Grote Mandrenke" killed about 15,000 in North Friesland, Denmark and Germany.
October 11, 1726
The US founding father Benjamin Franklin returned to Philadelphia from England.
October 11, 1737
Earthquake reported to have killed 300,000 and destroyed half of Calcutta in India. Now thought to have been an exaggerated account of a hurricane which claimed 3,000 of the city's estimated 20,000 residents.
October 11, 1895
Emperor Menelik II of Abyssinia rejected a treaty with Italy.
October 11, 1899
Second Boer War broke out between the British Empire and the two Boer states called the Republic of Transvaal and the Orange Free State (later South Africa). The conflict arose from a complex accumulation of reasons, centred primarily on a centuries old rivalry between the Boers and Britain who were vying for control. A more immediately pressing issue included who would gain the profits from the Witatersrand gold mines. On 9th October an ultimatum was made to the British to remove all troops from the border: two days later war ensued.
October 11, 1901
President Theodore Roosevelt officially changed the name of the president's residence at 1600 Pennsylvania Avenue in Washington, D.C. from Executive Mansion to the White House.
October 11, 1906
San Francisco Board of Education ordered segregation in separate schools of Japanese, Chinese, and Korean children sparking diplomatic crisis.
October 11, 1910
Theodore Roosevelt became the first US president to fly aboard an airplane with Archie Hoxsey, an aviator for the Wright Brothers.
October 11, 1915
During World War I, English nurse Edith Cavell was executed for assisting Allied soldiers in escaping from German-occupied Belgium.
October 11, 1921
A plague that medical science could not explain started taking more and more lives each year. The Plague was sleeping sickness which affected young and old , rich and poor.
October 11, 1922
First woman FBI "special investigator", Alaska Davidson, appointed.
October 11, 1939
Albert Einstein wrote his famous letter to President Franklin Delano Roosevelt (FDR) about the potential of the atomic bomb. In the letter, he argued the scientific feasibility of atomic weapons, and urged the need for development of a US atomic program.
October 11, 1939
Russian troops, tanks and artillery were massing on the Finnish border as a Finnish envoy went to Moscow to receive Russian demands, currently a mass evacuation of women and children from major towns and cities was underway in preparation for war.
October 11, 1941
Berlin released a statement saying that the massive offensive against Russia was almost complete and only a mopping up operation was needed to take full control of the last English Ally on the continent of Europe. Many believed that although Russia's plight was critical, yet it was not terminal, as the red army were still a force to be reckoned with; as the cold Russian winter sets in, Russia gained back much of the ground it had lost.
October 11, 1945
Chinese civil war began between Kuomintang government led by Chiang Kai-shek and Mao Zedong's Communist Party.
October 11, 1950
The U.S. Federal Communications Commission issued the first licence to broadcast television in colour, to CBS.
October 11, 1960
Premier of Western Nigeria, Chief S.L. Akintola defined the welfare policy of his government as the creation of a property awakening democracy, which would abolish class distinction of any kind and ensure conditions for all to own essential property.
October 11, 1960
Princess Alexandra arrived in Kaduna for a four day tour of Northern Nigeria.
October 11, 1960
A Former British Prime Minister, Sir Winston Churchill, wrote to SirAbubakar Tafawa Balewa, thanking him for Nigeria's gift of timber worth One thousand pounds for panelling and flooring of the junior common room of Churchill College at Cambridge.
October 11, 1962
Second Vatican Council (21st ecumenical) convened by Pope John XXIII.
October 11, 1968
Equatorial Guinea gained its independence from Spain.
October 11, 1976
Mao Zedong's widow Jiang Qing and the "Gang of Four" were arrested and charged with plotting a coup.
October 11, 1977
American inventor Gordon Gould issued his first US patent for a optically pumped laser amplifier, 20 years after first claiming to have invented the laser.
October 11, 1984
Kathy Sullivan became the first American woman to walk in space during a test for orbital refueling on the Space Shuttle Challenger mission STS-41-G.
October 11, 1984
US Vice Presidential candidates' debate between Geraldine Ferraro, first female VP candidate (Democrat) and George H. W. Bush (Republican), in Philadelphia, Pennsylvania.
October 11, 1985
The US' President Ronald Reagan banned import of South African Krugerrands to the USA.
October 11, 1986
President Ronald Reagan and Soviet leader Mikhail Gorbachev met in Reykjavik, Iceland, to continue discussions about curbing their intermediate missile arsenals in Europe.
October 11, 1987
Hundreds of thousands 'march for lesbian and gay rights' marched by the White House and then assembled on the national Mall below the U.S. Capitol. The march was led by about 3,000 people with AIDS, some in wheelchairs, others in chartered buses.
October 11, 1991
President Bush vetoed a bill that would have provided up to an additional 20 weeks' unemployment benefit, calling it poorly designed and unnecessarily expensive.
October 11, 1991
Law Professor, Anita Hill, testified that supreme Court Justice Clarence Thomas sexually harassed her.
October 11, 1992
1st three-way US presidential debate (George H. W. Bush, Bill Clinton and Ross Perot).
October 11, 1998
A Congo Airlines Boeing 727 was shot down by rebels in Kindu, Democratic Republic of the Congo, killing 40 people.
October 11, 1998
American college student Matthew Shepard died in Fort Collins, Colorado, several days after being beaten by two men and left in the cold in Laramie, Wyoming; Shepard's homosexuality was believed to have motivated the attack, and his death contributed to the expansion of federal hate-crime legislation.
October 11, 2000
While preparing to refuel in the Yemeni port of Aden, the USS Cole, a U.S. naval destroyer, was attacked by suicide bombers associated with al-Qaeda; 17 sailors were killed and 39 wounded.
October 11, 2012
A further 83 people were killed throughout Syria by the Syrian army.
October 11, 2020
Nigeria's Inspector-General of Police, Mohammed Adamu announced the "dissolution" of SARS.
Back to News