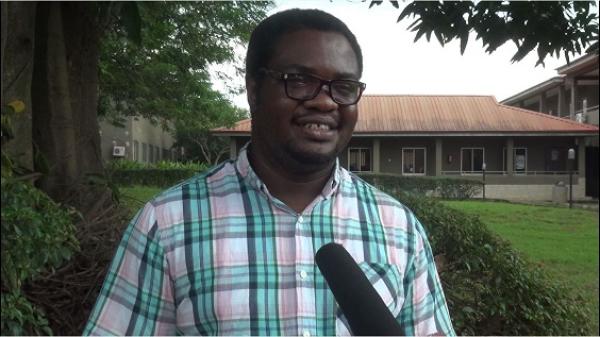 Empower farmers to avoid food scarcity in Oyo state – Dominican Director urges Gov. Makinde
By: Abara Blessing Oluchi
Wed, 28 Sep 2022 || Nigeria,
The Director, Dominican Centre for Human Resource' Development, Rev. Fr Charles Onwuama, O.P., has urged Governor Seyi Makinde of Oyo state to empower farmers in order to avoid food scarcity in the state.
He stated this in an interview, on Friday, during the 2022 Economy of Francesco (EoF) conference held at Dominican University, Samonda, Ibadan.
Speaking with CEOAFRICA, the Dominican director, who was also a speaker at the event, urged the governor to empower all farmers who are involved in primary production, so as to expand their capacities, quality of product and eradicate food scarcity in the state.
According to him, "When government empowers primary production farmers, there will be excess of foods in the market. In Oyo state, if the governor wants to go serious with farmers, all those who are involved in primary production should be empowered."
"If those primary production farmers are not empowered, those who are secondary and tertiary producers will not have the material to work with and there will be scarcity of food and commodity."
He further urged the Oyo state's government to locate farms where there are training centres and primary production, to discuss and partner with them on production.
"The Oyo state government should try to locate farms where they have training centres and primary production to discuss with them and see how they can partner to produce," he said.
While speaking on what Dominican has done in agriculture, he said, "what we are doing is a new African vision. We pull the youths out of poverty and unemployment. We train youths to look at what God has given them in nature and see how they can harness this free gift of nature and be productive with it.
"Farming is already a programme that eradicates poverty. If you are able to conquer the soil, you can conquer anything in this world. We have the capacity to train the youth. There is monthly, three months', six months' and a year's training. If it is one month, we can handle at least 60-100 students. It is not about the number; it is about the quality of training."
"So, when we have students, we see them as our own staff. They are part of the project of removing poverty and unemployment in Africa. That's when they can put themselves together and be resourceful tomorrow."
The conference with the theme, "Promoting Agriculture through Intergenerational Dialogue", which was organized by Studentate, Dominican Province of St. Joseph the worker (Nigeria and Ghana) in collaboration with the Student Christian Movement, was tagged "Make it Local", "Agriculture and Justice", with the aim of bridging the generational gap between the youths and the veterans, focusing on agriculture.

Back to News