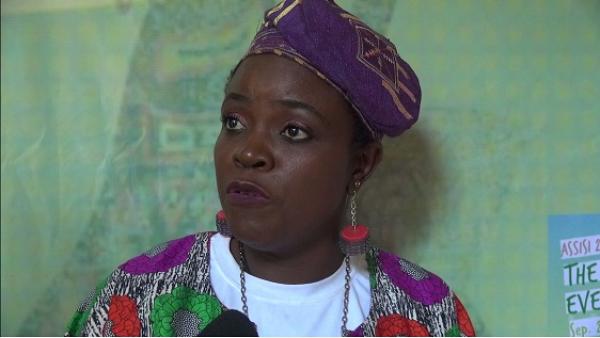 How I ventured into agriculture – Dr. Jumoke Olowokere
By: Abara Blessing Oluchi
Wed, 28 Sep 2022 || Nigeria,
Dr. Jumoke Olowokere "Olowo-waste", the founder of "Africa Creative Sustainable Synergy and the Waste Museum" is a household name, not many Nigerians would be left in oblivion when that name is mentioned; she has narrated how she found herself in agriculture.
It is often said that nature has a way of locating one to one's destiny, without one knowing it at the beginning; the woman of many talents narrated that she stumbled on the sector due to a training she was never meant to attend but she did; this revelation came on Friday during the 2022 Economy of Francesco (EoF) conference that was held at Dominican University, Samonda, Ibadan.
Speaking with CEOAFRICA, she said, "I got interest in agriculture when I was accidentally at a training that I was not supposed to be part of, my own job there was to say the opening and closing prayers. After I was done, I had the feeling that I could walk around the classes. So, I was walking round one day and stumbled on the class meant for the flower arrangement. That was how I developed love for flowers. I started growing flowers.
"Then one day, I wanted to eat amala and I realized that I didn't have vegetables in my garden. So, I needed to have it at my backyard. That's how I started from planting ewedu, shoko yokoto and everything, leading to what we have now. We now have at least 155 species of plants, ranging from food to herbs."
"Agriculture is sustainable. Organic backyard gardens are the kind of agriculture that I do, which is, advocating for every home and family to grow their own food. I cannot count the amount of money I have been able to see. All I can say is that there is money in agriculture."
"During COVID-19, we were not able to go anywhere. I was able to feed my family from my garden. Every day, we would go into the garden to harvest, take herbs, drinks and the rest."
She urged the youths to stop complaining about unemployment in Nigeria and discover their capacities and skills with the view of working, learning and earning.
"The youths should discover themselves. They should get up and going. They have the energy and can work smarter. Whatever creativity that they have, they should use it in their capacities. They should work, learn and earn. They need to start acting the talk," she said.
The conference with the theme, "Promoting Agriculture through Intergenerational Dialogue", which was organized by Studentate, Dominican Province of St. Joseph the worker (Nigeria and Ghana), in conjunction with Student Christian Movement, was tagged "Make it Local", "Agriculture and Justice", with the aim of bridging the generational gap between the youths and the veterans, focusing on agriculture.
Back to News