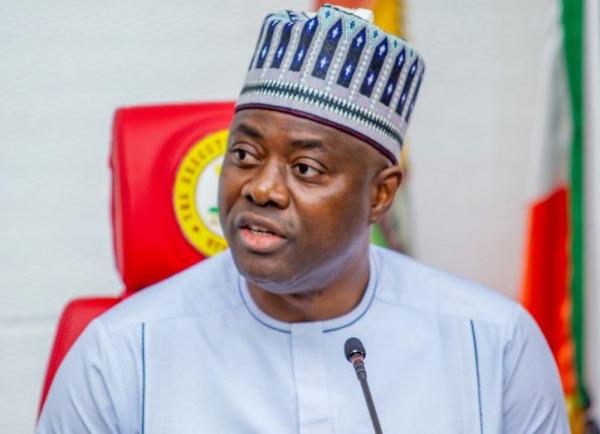 How we are expanding economy of Oyo state through agribusiness – Gov. Makinde
By: Abara Blessing Oluchi
Tue, 27 Sep 2022 || Nigeria,
The governor of Oyo state, Engr Seyi Makinde, has revealed what his administration is doing in order to expand the economy of the state through agribusiness.
The governor, who was represented by his Executive Assistant, Rev. Dr Idowu Ogedengbe, stated this, in an exclusive interview with CEOAFRICA, on Friday during the 2022 Economy of Francesco (EoF) conference held at the Dominican University, Samonda, Ibadan.
Speaking with CEOAFRICA, the governor disclosed that his administration has trained young people in agribusiness and has acquired hectares of lands so that they can apply the knowledge they gained and become agribusiness' entrepreneurs.
He disclosed further that his administration has come up with policies that will enhance agribusiness by investing several billions into the agriculture.
Makinde stated that his government has invited investors to come into Oyo state and take advantage of the various farm settlements which are being converted to farm estate, where they all manners of agricultural processes will be implemented.
He said, "we have been doing a lot in agribusiness. When we came in, we met an Agricultural Development Programme which we changed to Oyo State Agribusiness Development Agency. We changed it because we want to promote infrastructural development within the agricultural space and come up with policies that will enhance agribusiness."
"We believe that we can be the food basket not only to Nigeria but for West Africa. We are inviting investors to come to Oyo state and take advantage of our various farm settlements which we are converting to farm estate, where we can have all manners of agriculture being implemented."
"We have attracted several billions of investments into the agriculture. We believe we can drive the economy of Oyo state by training young people in agribusiness so that they can have maybe hectares of land and start applying what we have taught them, from our exposure, towards becoming agribusiness entrepreneurs. By then, we believe we will have food sufficiency in our country."
The conference with the theme "Promoting Agriculture Through Intergenerational Dialogue" which was organized by Studentate, Dominican Province of St. Joseph the worker (Nigeria and Ghana) in collaboration with Student Christian Movement, was tagged "Make it Local" "Agriculture and Justice", with the aim of bridging the generational gap between the youths and the veterans, with focus on agriculture.
Back to News