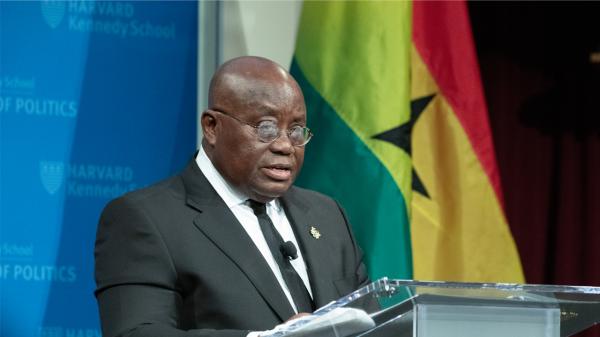 Ailing economy: Ghana seeks IMF support
By: News Editor
Fri, 1 Jul 2022 || Ghana, Accra
Ghana said on Friday it was seeking International Monetary Fund (IMF) support for its economy, battered by inflation, a pandemic slump and the war in Ukraine.
President Nana Akufo-Addo had previously rejected calls to seek financial assistance from the IMF.
But on Friday, Information Minister Kojo Oppong Nkrumah said the president had "authorised Finance Minister Ken Ofori-Atta to commence formal engagements" with the IMF.
Ghana will invite the Fund "to support an economic programme put together by the government of Ghana," he said in a statement.
The announcement followed a phone conversation between Akufo-Addo and IMF chief Kristalina Georgieva, he said.
It came after a two-day protest hit the capital, Accra, over the rising cost of food and fuel.
The West African nation saw inflation surge to more than 27 percent in May — the highest in almost two decades.
"The engagement with the IMF will seek to provide a balance of payment support… in the face of challenges induced by the COVID-19 pandemic and, recently, the Russia-Ukraine crises," the minister said.
In 2015, Ghana secured a $918 million credit facility as part of a three-year arrangement from the IMF.
Akufo-Addo has been in office since 2017. He was re-elected in 2020, but his second term has seen a series of protests over economic problems.
Brawls have erupted in the hung parliament as the government tries to push tough policies it believes could salvage the economy.
Data from Ghana's central bank indicates the country's debt-to-GDP ratio was 80.1 percent at the end of last year, and fuel prices have shot up as a result of Russia's invasion of Ukraine.
Back to News