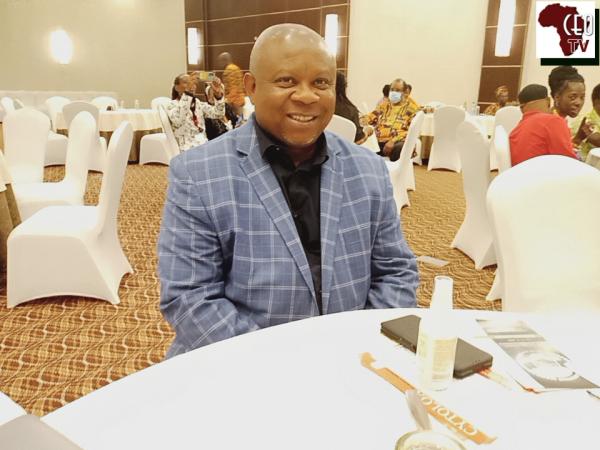 Archbishop Prof Chidiebere Anelechi Ogbu
AFRICAN DIASPORA UNION: Rooting for African Descents
By: News Editor
Sat, 4 Jun 2022 || Nigeria,
Archbishop Prof Chidiebere Anelechi Ogbu, a Nigerian born South African citizen, represents a lot of things to many out there. He is known as a High Priest; President of Africa Diaspora Union (AFRIDU); President of Impact Africa Network College of Bishops; and President of Impact Africa Education Foundation. The Mbaise, Imo state Archbishop is a man of many parts. He engages himself with many activities as long as it involves diplomacy, education and raising help for people who are of African Diaspora.
During the just concluded African Union and Africa Diaspora Global Summit held in Addis Ababa, Ethiopia (May 23th – 28th), the President of Africa Diaspora Union was one of the hosts and coordinator of the Pan African Root-Synergy Roundtable, 2022. He left no stone unturned as he bear his mind on issues pertinent to Africa and African Diaspora; and the imperative needs to put in place to make a meaningful stake in building the African Union and Africa Diaspora relationship.
Addressing the eminent conference, Archbishop Chidebere Ogbu went the memory lane as he spoke about the origin of the Africa Diaspora Union and what it represents and stands for. He reminiscence the African Diaspora Union (AFRIDU) was founded in 2017, and officially inaugurated at the Pan-African Parliament in South Africa. Before the birth of the organisation dating back to 2008/2009 there were other organisations like; Impact Africa Education Foundation, Impact Africa Network and it's other affiliates. AFRIDU and its affiliates made its move via attending the United Nations African gatherings, European Parliaments across the globe, all with the aim of integrating with other Africans in Diaspora.
Speaking further about the Africans in Diaspora, Archbishop Ogbu reverts back to a time in history when Africans were forcefully shipped across the Atlantic and Pacific Ocean as slaves, and in the process millions of lives were lost. Others who survived found themselves enslaved in the plantations field. Years passed and those who survived the gory trauma of the Trans Atlantic voyage discovered themselves in some different parts – Caribbean, African Americans, and African Europeans.
In the bit to trace and connect back their root, the Africans in Diaspora began to crave to identify with the motherland. Hence, as they begin to trace, connect and integrate with their African roots; and the need for an organised body to coordinate these moves became necessary; and hence, the birthed of AFRICAN DIASPORA UNION (AFRIDU). The association began to work together with other Diaspora organisations across the globe. There are several Ambassadors around the globe who are of African descendants, though not born in Africa, but their lineage can be traced to African roots; they work hand in hand with AFRIDU in ensuring the rights of Africans in Diaspora are protected, to define who are the African Diaspora in other to eliminate all forms of confusion and disunity; and to those who wish to return back to their motherland a warm welcome and safe passage
Back to News