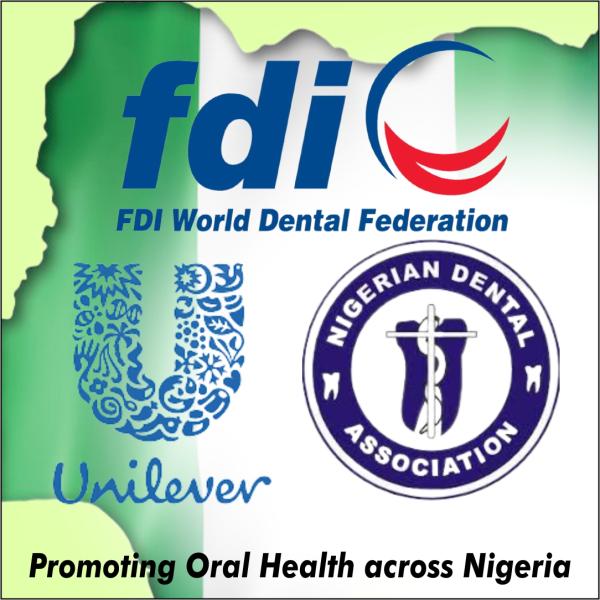 World Dental Federation Partners Unilever, Nigerian Dental Association to promote Oral Health across Nigeria
By: News Editor
Wed, 1 Jun 2022 || Nigeria,
The World Dental Federation in conjunction with UNILIVER and Nigerian Dental Association has initiated a healthcare mode to promote oral health across the country. The community based oral health programme is titled: "TALK TO A DENTIST," entails taking oral health care services to various communities in the country with the focus of providing quality dental health services to people of all ages who have limited financial opportunity and healthcare personnel access to dental services.
NDA is the umbrella association of all Dentists/ Dental surgeons practicing in the public and private sectors of the Nigerian economy. NDA is a non-governmental and non-profit oriented organization dedicated to the representation and advancement of the profession both at the national & international level and to the achievement of optimal oral health and general health in Nigeria.
According to a released signed by the President and the Secretary General of Nigerian Dental Association (NDA) Dr Kolawole Obagbemiro and Dr Tope Adeyemi respectively, stated that: to facilitate the medical outreach, public health education and enlightenment campaigns are in place. This entails flyer distribution, free pepsodent toothpaste distribution to all participants, free dental consultation, scaling and polishing, tooth/teeth extractions, simple glass ionomer cement filings, antibiotics and analgesics and referral of complex cases to government hospitals. The partnership programme is expected to reach about a hundred thousand Nigerians.
The programme schedule details are shown below: locations and dates of the outlined activities/services.
Vetho community town hall Ajara. Behind Nigerian French Language Village, Badagry….Date is Friday 3rd, June, 2022 by 9am

Swali Market Hall, Down Yenagoa. Date: Friday 3rd and Sat. 4th June, 202

Kano Capital School, Nasarawa LGA. Date: 6th of June, 2022..

Kuto market frontage. Date: 1st and 2nd June 2022.

Nurudeen Society Central Mosque complex, keffi branch, Nasarawa State. Date: 2nd of June, 2022.

Umbrella Schools, 163 Idewu Street/2-4 Salawu Lawal Street, Olodi Apapa, Ajegunle Lagos. Date: Friday 3rd June, 2022. Time: 10 a.m.

a. Nyanya Market, Nyanya, Abuja. Date: Monday 6th June 2022. Time: 9am
b. L.E.A School Kado Estate Phase one, Abuja. Date: Friday 10th June 2022. Time: 9am
Speaking with CEOAFRICA the President of Nigerian Dental Association (NDA) Dr Kolawole Obagbemiro said all is set for the historic activities across the country towards promoting Oral Health Care in Nigeria.
Back to News