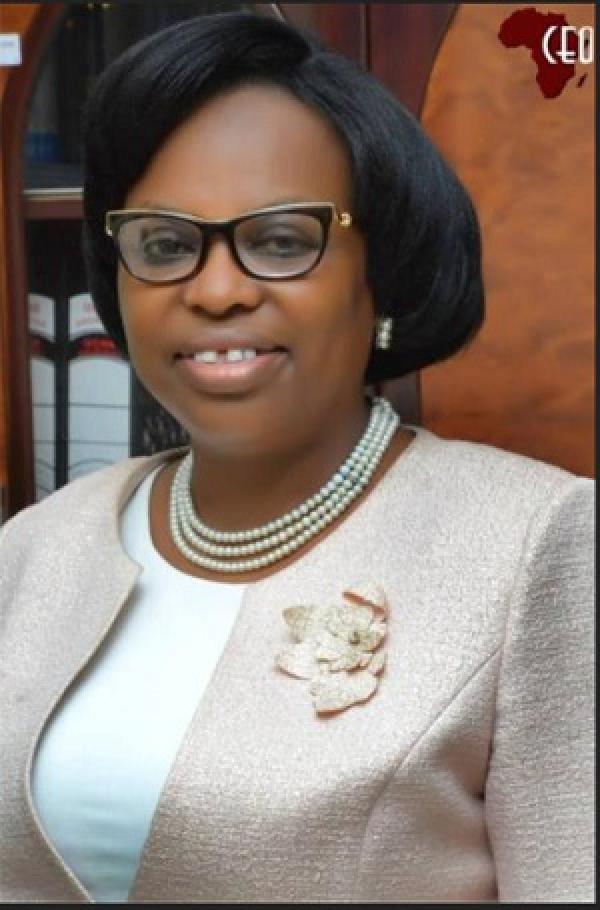 Chrisland University set to produce 21st Century Lawyers- VC, Prof Babalola
By: Abara Blessing Oluchi
Wed, 20 Apr 2022 || Nigeria,
The Vice Chancellor of Chrisland University; Prof Mrs Chinedum Peace Babalola, has announced the University is set to raise 21st century lawyers as complement to the practice and dispense of law and justice in the society.
She said this during an exclusive interview with CEOAFRICA, shortly after the "Justitia Effigy" of the new College of Law was unveiled and commissioned by Her Excellency, Engr. Noimot Salako-Oyedele, Deputy Governor of Ogun State, on the 14th April, 2022 the university campus.
Prof Mrs Chinedum Babalola declared that the "statue" has been commissioned, and the University is set to unveil her academic programme which would be targeted at producing future legal luminaries and icons for the nation and the world at large.
The cerebral professor of pharmacy disclosed that the commencement of the law programme in the University signalled by the unveiling of the effigy of Justitia is part of the brief of Chrisland University.
Giving a brief history of the University academic expanse, she said the University commenced her academic session in 2015/2016 with College of Arts, Management and Social Sciences and the College of Natural and Applied Sciences. Based on our brief as a University, the College of Basic and Medical Sciences was included and now, the College of Law.
"With the standard in place for the College of Law in Chrisland University, we are hopeful that a lot of students all over the globe will want to apply here to be trained as a lawyer. We therefore want to assure every prospective applicant that what we have on ground in terms of infrastructure, curriculum, learning activities and experience tutors, and all others, will drive them through the process of becoming a 21st century lawyer, that will dispense the law and justice in the society", she remarked.
Speaking further, the VC said, "a 21st century lawyer is that lawyer who has been a lawyer even before graduation; one who has been given the kind of exposure necessary; the kind that Chrisland University is positioned to offer; with the Law Clinic and the conventional Moot court where the students will be fortuitous to handle cases and learn justice and fairness.
A 21st century lawyer is one who has benefitted from the wealth of experience of top notch lawyers who specialize in specific area of law that solves 21st century problems and that is exactly what Chrisland University's crops of tutors are up to – churning out well equipped, problem solving 21st century Lawyers. They will be exposed to the world of entrepreneurship and innovation which will help them to, not only garner certificate, but also be able to establish their own law firm to solve problems in the society".
These assertions were corroborated by the Acting Dean of the College of Law, Chrisland University; Dr, Mrs. Folake Tabitha, who said that "with the laid standard of the College of Law of Chrisland University, the ideals and intellectual radiance of meeting the needs of Nigeria in the area of economic, political and social justice through the teaching of law and cutting edge legal research will be a dream come true."
Back to News