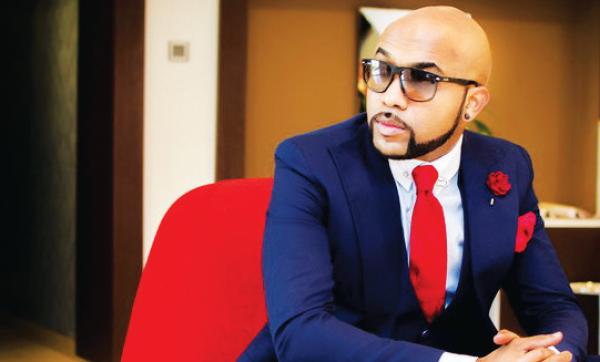 Nigerian Youths React As Banky W Joins PDP
By: Cletus Sunday Ilobanafor
Sat, 2 Apr 2022 || Nigeria,
Nigerians on Twitter have reacted to the news of Nigerian musician and politician, Olubankole Wellington, popularly known as Banky W, declaring intention to run again for a seat in the House of Representatives, Eti-OSA, Lagos by joining the Peoples Democratic Party (PDP).
His decision gathered mixed reactions as some youths believe that his current party would corrupt him, however, others believed it was the right step to take in changing the country.
Here are some of the reactions gathered via Twitter:
@UnclePamilerin wrote, "Banky W joined PDP to contest ahead of 2023. I think this is a good way to start.
"Let's be honest, if it's not PDP, it's APC. What other party is there to join that has the resources, funds and people to beat this 2 parties. Let's not lie to ourselves."
@kingadebayo001 wrote, "AAC is there Boss
Why not let's join hands with Sowore to get AAC to the top. Banky w dey joke."
@firstladyship wrote, "Banky W in PDP is a welcomed development. The youths must begin to fill up the political parties at the grassroots, state level & at national.
"To takeover from the old, greedy, & incompetent failures, youths with achievements & verifiable source of wealth should begin to network."
@Ayo_Goodluck_ wrote, "He has nothing to offer my sister, Nigeria politics is not for development. It's mainly to amass wealth. RMD, Desmond Elliot were good people before politics. Please don't expect any progressive change from Banky W. He'll fail also."
@SodiqTade wrote, "APC had 22k+ votes, PDP had 18k+ votes and Banky W with MDP had 7k+ votes in 2019 election. Banky has realised that popular name isn't enough and you have to be very realistic with your ambition. Supporting any Party outside PDP/APC in 2023 is a waste of time."
@FS_Yusuf_ wrote, "Young people in Lagos should pour their support for PDP as young, vibrant and pro-people politicians like @BankyW and @GRVlagos are joining the race to run for office. This are #EndSARS candidates. These are the people that will take your outcries to higher desk & defend u."
@iSlimfit wrote, "I don't have a problem with Banky W or anybody joining PDP or APC. Our fundamental human rights include freedom of association. The sad reality is that a 3rd force seems like a myth especially in a country like Nigeria. I just hope he won't become another Desmond Elliot."
@Omojuwa wrote, "When it comes to Nigeria actually working to make Nigeria work, you'd have to be pragmatic about it. I'd take a Banky W who joins PDP to run for office over those who'd pretend to form one new party every election, fully aware they are just fooling around."
@capt_collection wrote, "Banky W joining the PDP is a very wrong step to take. After all, he's not going for an executive post. So he can win at his former political party but the problem is that he himself is a weak man. He can not draw the masses to himself but wants party to do it for him."@fisayosoyombo wrote, "I'd love to see @BankyW in public office regardless of the party, even though I'm not the greatest fan of the PDP-APC twin evil.
"Good luck to Banky W — because people like him, whose track record of people passion is there for all to see, deserve a place in leadership."
@pastwts wrote, "Banky W just showed he is a serious politician.He needs a strong party to push him and defend him if he is rigged out.
"Since the third force has refused to manifest , young people need to take over the APC and PDP and turn them to international standards."
Back to News