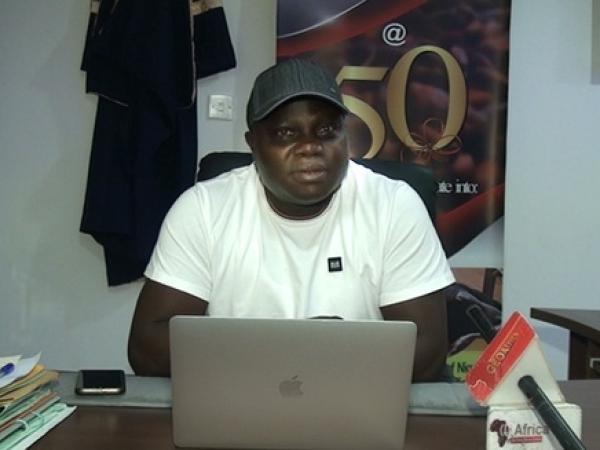 CRIN Executive Director, Dr Adebola unveils 2022 plan
By: Abara Blessing Oluchi
Sat, 5 Feb 2022 || Nigeria,
The Executive Director of Cocoa Research Institute of Nigeria (CRIN), Dr. Partrick Adebola has unveiled the 2022 plan the institute has for the public and staff of the institution.
Adebola disclosed this in an exclusive interview with CEOAFRICA in his office.
According to the director, the institute will focus on more research, training and infrastructural upgrade.
He said "we plan big, together with my management team. We are still expecting our budget and we believe that our project will be something that will be appreciable. We want to continue with our research which is our core mandate".
"Research into producing high yielding variety of our five manage crops, the cocoa, cashew, coffee, kola, tea, we want to continue in that direction, that is our primary and core mandate and by the year 2022, I want to see some other variety of this our five manage crops to be released".
"In 2022, we also plan to do more training, teach out to all our farmers and teach them the practices that lead to getting high qualities produce at the end of the day"
Speaking on some of their success in the previous year, Adebola said "Last year we were able to partner with the National Export Promotion Council, we were granted a research grant of about 50 million to produce what we call seed gardens where we produce high quality planting material that we distribute to farmers in four state of the federation".
"So, in 2022, our plan is to make that proposal workable, establish those seed gardens so that we can be able to reach out to more farmers".
"We are planning to produce one million seedlings which we are going to distribute to farmers through the various farmers association".
"We also plan to continue with our infrastructural upgrade, in terms of upgrading the laboratory, upgrading the building; we also plan to continue with the fencing, we want to reach out to our subs station to see how we can upgrade the facilities".
He however encourages all farmers to support the present administration so that the 2022 plan will come into fruition. He noted that it is only when there is support and cooperation that they will be bumper harvest for them all.
Back to News