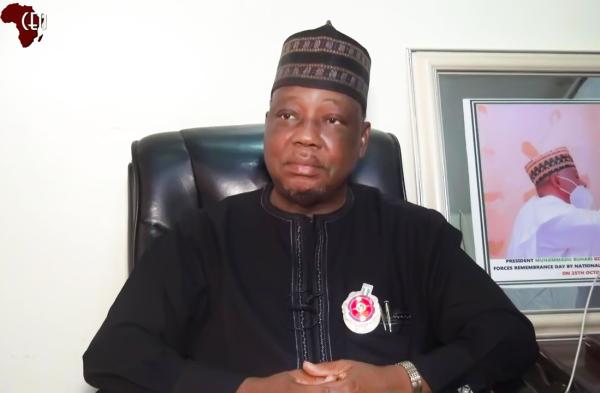 Major General Abdulmalik Jibril (rtd), speaks on 2022 Armed Forces Remembrance Day
By: Abara Blessing Oluchi
Fri, 14 Jan 2022 || Nigeria,
The national chairman of the Nigeria Legion, Retired Major-General, Abdulmalik Jibril has disclosed his intention in exploring more opportunity to help both the living and fallen legion in the country as they mark another year in celebration of their fallen heroes today.
He made this disclosure in an exclusive interview with CEOAFRICA.
In his interview, he stated his awareness of some things still yet undone and put in place to touch the lives of both the living veteran and those who have fallen during operation to benefit from the activities of the legion.
Jibril noted that so much had not been achieved by successive leadership in that regard.
He however reassures the public that there will be improvement under his leadership.
In his statement, "In the act there are so many things the legion ought to do for veteran. On the side of the successive leadership of the legion, much was not done. But, under my leadership by the grace of God, I intend to explore all those opportunity that were not explored and bring it to fusion. We will make Nigeria Legion comparable to other legion in other country such as America, United Kingdom and the third world and developing countries like India, Pakistan where their counterpart has a conglomeration of business establishment that employs retirees as they finish, even as they are getting their pension, they can get contract appointment in such establishment and that will enhance their life and their take home allowance and salaries. We are going to look at that aspect and explore it".
The chairman commended the federal government for putting certain things that will make life worth living for veteran of the legion.
Jibril stated "For examples, all our entitlement in terms of pension and are being paid when due. We don't owe any money; apart from recently when some people came to the street and ask for minimum wage adjustment for 24 month. This has been taken care of in the budget already. Hence, the demonstration was out of place because the issue has been settled and captured in the budget for 2022 and Mr. President as signed the budget. We are just waiting for the budget to be operated and they will be paid. ".
He also congratulated with the legion for the celebration and sympathizes with family, the widows and the dependent of the fallen heroes.
"We sympathize with them, this the reason, the government have set aside this solemn day to celebrate that their labor and their sacrifice, can never go unnoticed, can never be in vain; that is the essence of this period and those that are in the field".
He reassures those that are in the field that Nigerians prayer are with the. He said "Prayers are being organized for them, last Friday, there was a national prayer and in this occasion, we will pray for them too. We are in hundred percent supports of those who are in the field and we also sympathize with the fallen heroes
Back to News