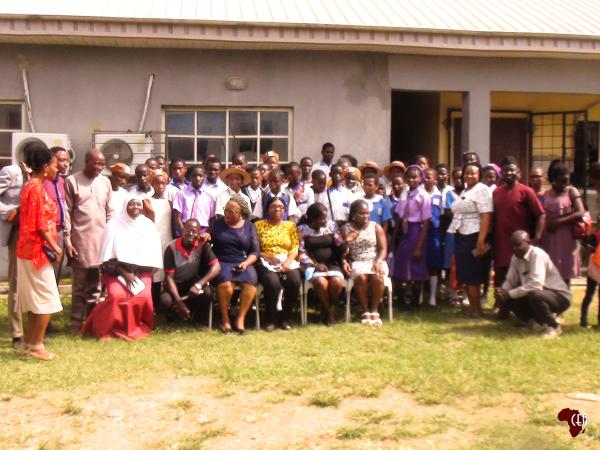 Federal College of Animal Health and Production Technology Ibadan, organizes Annual Competition for Young farmers club In Secondary Schools
From: Kelvin Ugo Ubaka
Thu, 25 Nov 2021 || Nigeria, Oyo state
Thursday 25th November, 2021: The Federal College of Animal Health and Production Technology (FCAH&PT), Ibadan, on Wednesday had its annual competition for Young Farmers Club in Secondary Schools in the state, CEOAFRICA reports.

The competition which is organized yearly had some young farmers in selected secondary schools in the state participating in Agricultural activities for laurels.
Students of Participating Schools took part in theory and objective examinations and other activities such as practicals and tour round the institutes Agricultural Extension.

All saints College Ibadan, Oladipupo Alayande School of Science,Urban Day School, United Missionary Comprehensive College Ibadan amongst many others were some of the schools whose Young Farmer Association participated.
At the end of the completion, the institute awarded gifts and cash prizes to the participating schools in recognition of their participation.
Deputy Provost Administration, FCAH&PT, Dr. Ogunleke Funmilayo, expressed her delight over the number of students and schools who participated in this years edition saying it is very encouraging and portrays hope for Agriculture.
Dr. Ogunleke said "I feel happy about the number of students participating in this event because I know that if we have this crop of student in secondary schools voluntarily going into Agriculture and the Young Farmers Club, it means there is hope for this country, we will attain food sufficiency.
"Normally people run from Agriculture, they do not even want to offer the course but this ones did well to join the Young Farmers Club and thats why we have competitions like this to encourage them to embrace it wholeheartedly."
While commending the efforts of the Federal Government to support such competitions, she called on the Government to increase the grants being allocated to Agriculture so as to encourage more individuals into delving into the practice.
" They have always tried in the past even though funds have reduced recently for this type of programs, but I would want them to continue by introducing starting kits like Libraries, Rabbitary, Fish ponds etc and also pump in more money.
"If this students know that they will get grants and support when they go into Agriculture, they will do it with all interest continue to support."
On her part, the Director of College Extension Services, Dr Grace Alonge noted that the institution designed the competition to reachout to the environment.
" The college set up this competition to reach out our environment, the schools and colleges around us too to talk about our mandate which crop production and all other sections of Agriculture."
Olatunji Marvellous, a student of Oladipupo Alayande School of Science Ibadan, who emerged first position was full of appreciation to his teachers and thanked the organisers of the competition.
Back to News