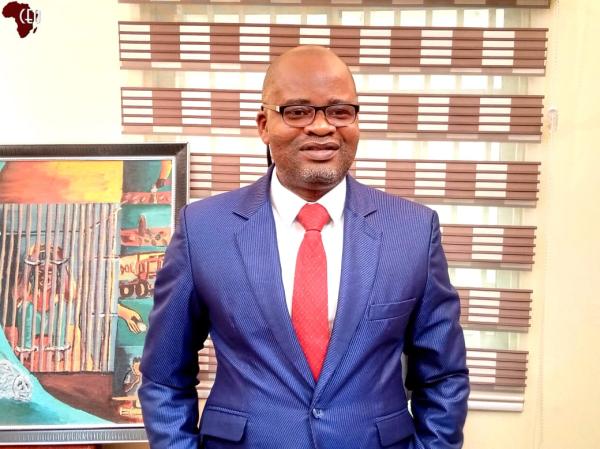 National Chairman of Association of Community Pharmacists in Nigeria (ACPN), Pharm. Adewale Aderemi Oladigbolu
COVID-19: Mandatory Vaccination will not work, engage Community Pharmacists to do the magic -ACPN Chairman, Oladigbolu charges FG
By: Morolake Kolade
Sat, 23 Oct 2021 || Nigeria, Lagos State
Saturday 23 October 2021: The National Chairman of the Association of Community Pharmacists of Nigeria (ACPN), Pharm. Adewale Aderemi Oladigbolu has urged the Federal Government to engage Community Pharmacists in the country for advocacy and vaccinating Nigerians against COVID-19.
He said if the government should engage the Community Pharmacists which is one of the most trusted profession in the world , will make Nigerians believe more in the vaccines, most especially the people at the grass root level.
The number 1 Community Pharmacist in the country stated this during an Exclusive Interview with CEOAFRICA on Friday, He added that vaccination should be duty of Community Pharmacists as it is being done in most developed countries, the inclusion of Community Pharmacists in giving COVID-19 vaccination to Nigerians is paramount to improve the current COVID-19 vaccination rate in the country.
Adewale stated that the COVID-19 vaccination record in Nigeria was below 2.5%, figures which he described as "pathetic for a nation". He stated that when Nigerians get to hear the language they understand through Community Pharmacists on vaccines, people's interest becomes piqued, and when their interests are satisfied, they'll get vaccinated voluntarily.
He said, "People walk into pharmacy to ask questions, and when they ask questions, and are satisfied, they can easily take the vaccines immediately, and go back to convince others" "Community pharmacist open their services for extended number of hours, you have some community pharmacist operating for 12 hours, people who work late can walk into a community pharmacy and get vaccinated."
He went further to appeal to policy makers to ensure that Nigerians are properly vaccinated throughout the country to stop the spread of the virus.
He added that he intends to focus on how to use technology to solve some of the problems in the pharmaceutical industry during his first three month in office.
The National Chairman called on the Federal government to provide adequate support for community pharmacists in Nigeria in terms of funding to put the Community Pharmacists at par with others in western countries.
He said, "For these preventive services that community pharmacists are offering, If Government is not able to pay for it, at least, let them come out with a credit policy for community pharmacists in Nigeria. Let them come out with a loan scheme for community pharmacist in Nigeria, so that we can expand our range, expand our scope, and we can continue to do more for the people, and then for the benefit of our country, Nigeria."
He further charged the Federal Government to ensure that the NHIS in Nigeria is implemented back to the way it was originally designed. The National Chairman added that the system should ensure that medicines are not dispensed to people without the input of pharmacists.
Pharm. Oladigbolu thanked Community Pharmacist nationwide for the opportunity to serve, he implored them to continue supporting his administration with their advices and suggestions.
He reiterated his continued commitment towards building a better future for Cummunity Pharmacist in Nigeria .
In a chat with CEOAFRICA, the National Secretary of ACPN, Pharm Eze Igwekarma, MAW , said ACPN has embarked on PHARMACY BASED VACCINATION TRANING PROGRAMME for her members , he supported the call by the National Charman on the Federal Government to officially recognise and designate community pharmacists as primary healthcare providers in Nigeria.
Recall that CEOAFRICA reported that the Association of Community Pharmacists of Nigeria (ACPN) during the 40th Anniversary & Annual National Scientific Conference, started the event with vaccination training of delegate pharmacists in Nigeria through a seven modules Cardio-Pulmonary Resuscitation (CPR) and Basic Life Support (BLS) training and certification programme organised by the Emzor Group to enhance pharmacy-based vaccination delivery.
Some of the lead facilitators were Dr. Kunle Tometi, and Pharm. Emmanuel Omehe from United States among others.
Back to News